Box Office Tracking: Knowing Is Favored To Win The Weekend, But Is I Love You, Man Poised For An Upset?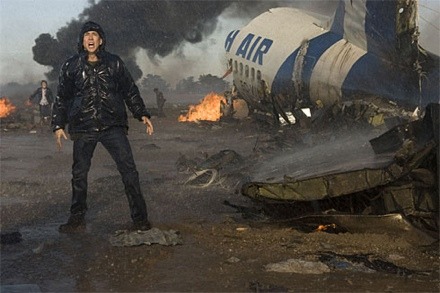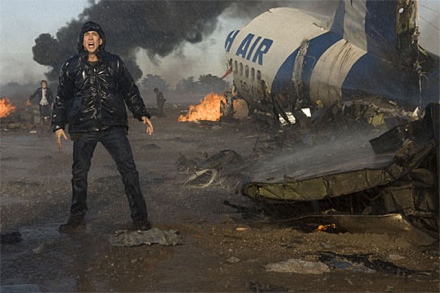 For the last few weeks, Summit's Knowing, starring Nicolas Cage, has appeared to be the likely winner of the upcoming box office weekend. But, my sources tell me that I Love You, Man, the new comedy starring Paul Rudd (Role Models) and Jason Segal (Forgetting Sarah Marshall) has surged in the latest pre-release industry tracking.
In the spirit of March Madness, I'm calling for the upset. I Love You, Man may not actually be a Judd Apatow movie, but it sure does look like one in trailers and commercials. The movie reportedly "rocked the house" at the South By South West Festival last week, and the buzz is very positive. I am calling for $21.5M, which would be above industry expectations. Writer/director John Hamburg is at the helm with the likable Rudd and Segal in tow. He previously wrote Meet the Parents (brilliant) and its sequel Meet the Fockers (a lot less brilliant). He also wrote the cult hit Zoolander, which I hated, but has a loyal core of fans.
Meanwhile, tracking suggests that Knowing will open strongly. The reviews are generally negative (21% Fresh on Rotten Tomatoes), but Roger Ebert of the Chicago Sun-Times has published a rave, saying that "Knowing is among the best science-fiction films I've seen — frightening, suspenseful, intelligent and, when it needs to be, rather awesome."
Director Alex Proyas established himself as someone to watch with the striking visuals in 1998's Dark City, and he followed with the commercially successful Will Smith vehicle I, Robot ($144.8M domestic) in 2004. But It's been 14 long years since Nicolas Cage won his Academy Award for Best Actor, and he's made a lot of bad movies since then. In fact, you could argue that nobody makes more bad movies than Cage. Captain Corelli's Mandolin, Windtalkers, The Weather Man, The Wicker Man, Next and last fall's Bangkok Dangerous were all commercial failures and critical disasters. Still, it's hard to argue with the success of 2007's Ghost Rider ($115.8M in the US) or the $800M worldwide box office generated by the National Treasure franchise.
Knowing looks an awful lot like National Treasure, and with Cage on familiar turf, the picture is likely to click. Industry expectations are that it will win the weekend, but I'm, calling for a #2 finish. I expect the movie to bank a possible $20.25M by Monday.
The third new wide release is Duplicity (Universal), which is running at 59% positive on Rotten Tomatoes. Director Tony Gilroy's last movie was Michael Clayton, a 7-time Oscar nominee, and I was a huge fan of that George Clooney legal mystery-thriller. There is certainly room in the marketplace for a smart, grown-up movie right now, but whenever you have a film with 25 Plus appeal, the reality is that the audience doesn't always show up on opening weekend.
The last major studio film with Julia Roberts as the clear lead was 2003's Mona Lisa Smile ($11.5M opening – $63.8M). Here, she is re-teamed with Closer co-star Clive Owen, who received an Oscar nomination for his work in that dark Mike Nichols-directed relationship drama.
Is she still a movie star? I say the answer is yes, but her ingénue days are over. With Duplicity, Gilroy has crafted a sort of Mr. & Mrs. Smith with corporate espionage replacing gunplay, and this is exactly the kind of movie Roberts should be making. I am targeting $14.5M for opening weekend, which will likely be enough for a #4 finish, behind Disney's family-themed Race To Witch Mountain. The latest starring Dwayne "The Rock" Johnson could dip only 30% to anout $17.1M.
FINAL PREDICTED BOX OFFICE FOR MARCH 20-22
1. I Love You, Man (Dreamworks/Paramount) – $21.5M
2. Knowing (Summit) – $20.25M
3. Race To Witch Mountain (Disney) – $17.1M
4. Duplicity (Universal) – $14.5M
5. Watchmen (Warner Bros) – $9.6M
6. The Last House On the Left (Rogue) – $6.35M
7. Taken (Fox) – $5.1M
8. Slumdog Millionaire (Fox Searchlight) – $3.8M
9. Madea Goes To Jail (Lionsgate) – $3.45M
10. Paul Blart: Mall Cop (Sony) – $2.35M