Could Chris Pine Be The Green Lantern?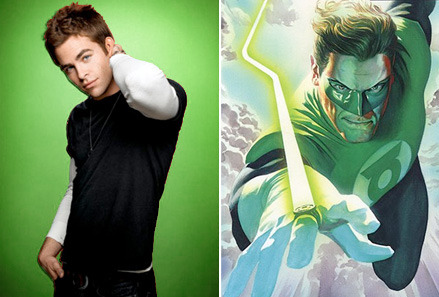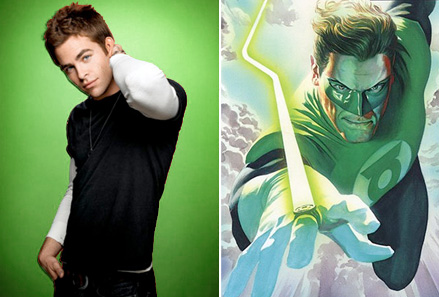 Update: Our friends at Collider claim that this story is NOT true. LatinoReview and Corona are also reporting that "an offer was sent out" to Pine, so I'm not sure what to believe. Please leave your thoughts in the comments on who should play Hal Jordan in the big screen adaptation of The Green Lantern.
Warner Bros and DC Comics are gearing up to begin shooting The Green Lantern in September, and already has a December 17th 2010 release date, but when are we going to hear about the cast? IESB is reporting a rumor that Chris Pine, who plays James T Kirk in JJ Abrams' Star Trek is up for the role of Hal Jordan, aka The Green Lantern. But does Pine have what it takes to wear the ring on the big screen? I think I'd rather see someone like Jon Hamm or Nathan Fillion, both of whom have have been rumored contenders.
Casino Royale director Martin Campbell is set to helm the project based on a screenplay by Greg Berlanti (Everwood, Eli Stone), Marc Guggenheim (Law & Order, Eli Stone) and Michael Green (Smallville, Heroes). The Green Lantern character was created by writer Bill Finger and artist Martin Nodell in All-American Comics #16, published in July 1940. The Green Lantern possesses a power ring that gives him control over the physical world as long as the wielder has sufficient willpower and strength to wield it.