Lionsgate Premieres Crank 2 Poster On Twitter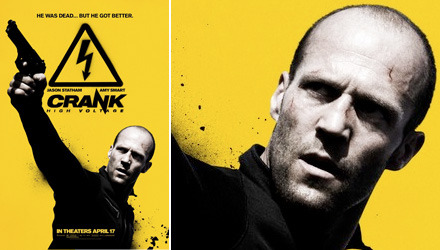 Lionsgate has released the outdoor poster advertising for Crank: High Voltage on Twitter, making them the first studio to premiere exclusive content on the micro-blogging platform. As you know, you can follow us on twitter at twitter.com/slashfilm. The poster is very, very... yellow. Check out the full sized poster after the jump.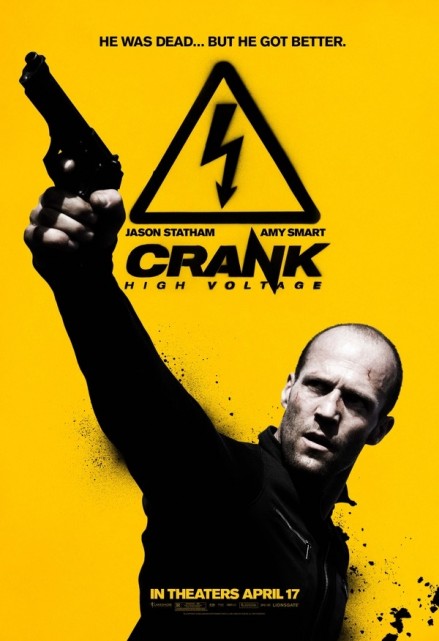 In this high-octane sequel, hitman Chev Chelios (Statham) launches himself on an electrifying chase through Los Angeles in pursuit of the Chinese mobster who has stolen his nearly indestructible heart. CRANK: HIGH VOLTAGE is written and directed by Neveldine/Taylor, the duo behind the 2006 hit film CRANK, and the upcoming GAME starring Gerard Butler.
Jason Statham (THE TRANSPORTER, THE BANK JOB) returns to star as hitman Chev Chelios. Reprising their roles from the 2006 original are Amy Smart (ROAD TRIP, the upcoming MIRRORS) as Eve, Dwight Yoakam (SLING BLADE) as Doc Miles, and Efren Ramirez (NAPOLEON DYNAMITE) as Venus. Rounding out the cast are Clifton Collins Jr. (CAPOTE, the upcoming STAR TREK prequel) and Bai Ling (RED CORNER, the upcoming LOVE RANCH).
Crank: High Voltage hits theaters on April 17th, 2009.