Cloudy With A Chance Of Meatballs Movie Trailer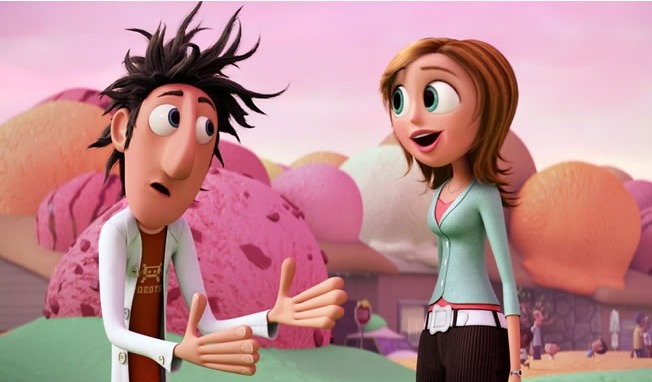 Sony Pictures Animation has released the movie trailer for Cloudy with a Chance of Meatballs. Inspired by the beloved children's book, the film tells the story of a scientist named Flint Lockwood, who while trying to solve world hunger who encounters a problem of global proportions, as food begins to fall from the sky like rain. Written and directed by Phil Lord and Chris Miller, executive producers of the television show How I Met Your Mother, and featuring a voice cast comprised of Bill Hader, Anna Faris, Andy Samberg, James Caan, Bruce Campbell, Tracy Morgan and Mr. T. Watch the trailer after the jump, and leave your thoughts in the comments below.
[flv:http://bitcast-a.bitgravity.com/slashfilm/trailers/cloudychanceteaser.flv 470 224]
Cloudy With a Chance of Meatballs hits theaters on September 18th 2009.