Geek Deals: I Dream Of Jeannie And Star Wars Bobbleheads
Amazon is selling I Dream of Jeannie: The Complete Series for $69.99, 60% off the $175 MSRP as today's 24-hour only Gold Box Deal of the Day. Five seasons, 139 episodes on 20 discs. I know many of you probably aren't interested in this, but I use to fall asleep to Nick at Nite as a kid and love a lot of the tv shows from that era.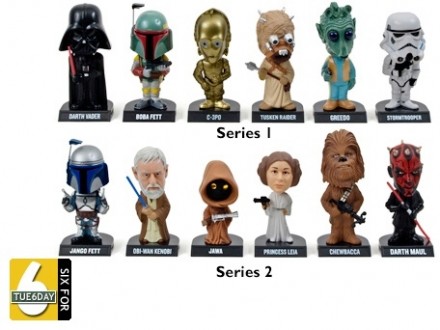 Today's WOOT deal is six Funko Star Wars Bobble Heads for $29.99. That's about $5 a bobble head, and they are offering two sets.