Movie Trailer: Park Chan-Wook's Thirst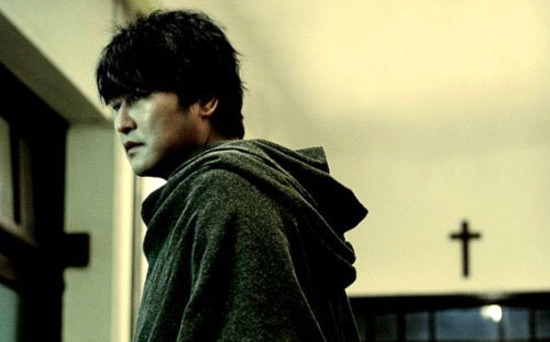 I didn't have a chance to catch Park Chan-Wook's last film, I'm a Cyborg, But That's OK, but I loved his "vengeance trilogy," which consisted of Sympathy for Mr./Lady Vengeance and the inimitable (despite what some people will tell you) Oldboy. Now, a trailer for his latest film, Thirst, which he wrote and directed, has surfaced (via CHUD). Hit the jump for a brief plot description and for the trailer video.
Thirst tells the story of a priest (Song Kang-Ho) who is accidentally transformed into a vampire when a medical experiment goes horribly awry. As he experiences drastic psychological and physiological changes, he must struggle to hold onto his humanity.
This trailer seems to have all the hallmarks of quality Park Chan-Wook films: Horrifying gore, unappetizing sex, and stylish cinematography. Unfortunately, the entire trailer is in Korean with no English subtitles, so non-Korean speakers will have to power through without a translation. Thirst will be released in South Korea in April, and Focus Features will be distributing the film in the U.S. later this year.