Early Twitter Buzz: Sacha Baron Cohen's Bruno At SXSW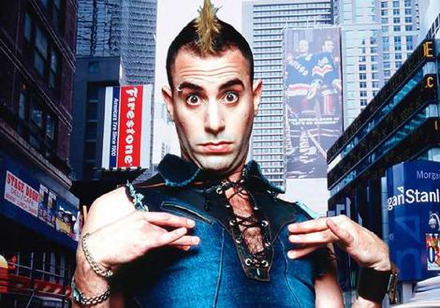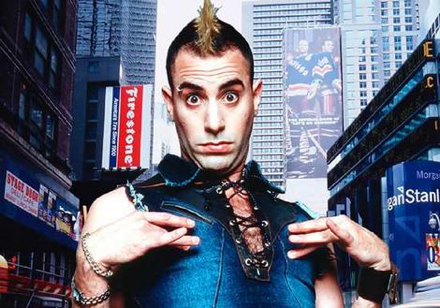 Universal Pictures premiered 22 minutes of footage from Sacha Baron Cohen's Borat follow-up Bruno at SXSW, and judging from the early buzz — Cohen has another monster hit on his hands. It seems like Bruno is going to be even more controversial and even more offensive. While not many media outlets in Austin has reported in, I thought I'd take a look at some of the reaction from twitter. Tomorrow we'll have a full round-up from the blogs/web:
rodneydp: Bruno scenes suggest a film that is more aggressive, more offensive and better executed than Borat. Very, very good.
evilry: The sneak peak of Bruno was outrageous, insane, offensive and incredibly hysterical. It trumps Borat, if you can believe that.
indigoprime: Bloody hell, the Bruno movie makes Borat look like kids TV. See it. Out in June. Bloody fantastically awful!
jamesrocchi: 3 scenes from Bruno? Funny. Wildly, paralytically funny and brilliantly trasgressive; the proverbial button gets pushed to individual atoms.
More after the jump.
shawnlevy: Laughed so much at "bruno" that i feel like i had a cardio workout
photoinduced: New Sacha Baron Cohen " Bruno" movie Is hysterical and disturbing,all at once
griswold: just as shockingly funny as his Afghanistanian cousin (Borat). Can't wait for the backlash on this one.
EvokativeFilms: laughed so hard my face hurt. This one will be a screemer I tells ya.
vanityfairmag: Judging from 20 min preview, Sasha Baron Cohen has done it again with Bruno.
Felbsie: The Sacha Baron Cohen movie sneak peek was awesome, but 22 mins not enough I need more more more!
studybreaks: Just saw 20 min of Bruno...will be the funniest movie of the year.
ThePlaylist: Bruno footage. holy fucking shit. hahahahahahahahahahaahahahahahahahahahahaha
eug: "Bruno" footage did what it needed to, folks are twittering and facebooking. Bloggers and journos buzzing. Looks very funny...
allisonb00: Just saw some raw footage of Sascha Baron Cohen's new flick Bruno — pretty shocking
sunchic: Ribs hurting from the Bruno sneak peak. Classic!
ggdm: It makes Borat look like a walk in the park!
You can follow me on Twitter at Twitter.com/Slashfilm.
*Disclaimer: I only included the text tweeted about the motion picture Bruno. Sometimes we removed the "Just saw Bruno footage" intro so that it would be easier to read and sound less repetitive. The quotes themselves have been edited or changed in any way.