Heath Ledger-Directed Modest Mouse Music Video To Be Released?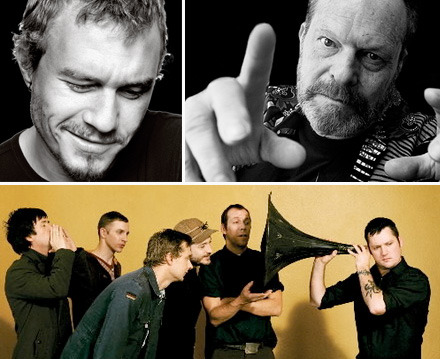 Update: Apparently Spin's initial report wasn't completely true. THR reports that the video directed by Ledger wasn't animated by Terry Gilliam, but instead helmed by illustrator Daniel Auber, a member of Ledger's art collective the Massive.
Before his death, Heath Ledger directed a music video for the indie rock band Modest Mouse, animated by filmmaker Terry Gilliam. The music video is for the track King Rat, a bonus track from the band's 2007 release We Were Dead Before The Ship Even Sank. There had been rumors that the video would never be completed or released, but a spokesman for the band recently told SPIN that the video will be released "soon", but did not specify a date.
One has to wonder how much of the video was completed under Ledger's direction. Either way, I'm interested to see it based on the sole fact that it was animated by Gilliam. Thanks to /Film reader Andrew G for the tip.