Cool Stuff: Olly Moss's Shoot The Baddies T-Shirt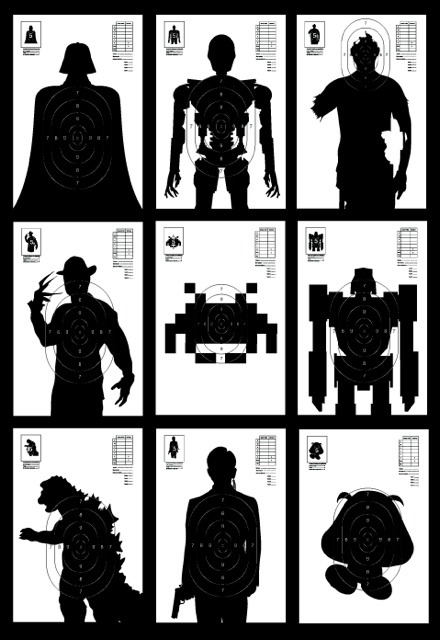 21-year old UK artist Olly Moss is probably best known for his popular t-shirt designs which have virally spread across the interwebs. He's probably best known for the Spoilers t-shirt and a series of retro movie poster remakes (that we previously featured in Cool Stuff). His latest t-shirt design, "Shoot The Baddies" has a bunch of shooting-range targets featuring the lines of Godzilla, Agent Smith from The Matrix, a Goomba from Super Mario Brothers, Freddy Kruger from The Nightmare on Elm Street series, a Space Invader, Darth Vader from Star Wars, old school Megatron from Transformers, a zombie and a Terminator.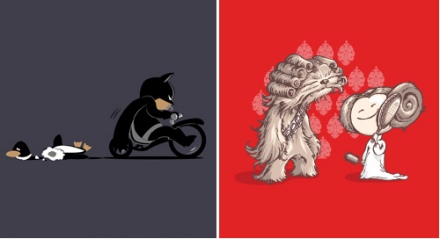 Another new Threadless t-shirt design released today is Lucas de Alcantara's "New Hairstyle" which features Princess Leia giving Chewie a perm. Also, one of our favorite Batman t-shirt designs, The Beginning by Alexandre Deviers. has just been reprinted.