The Goon Concept And Poster Art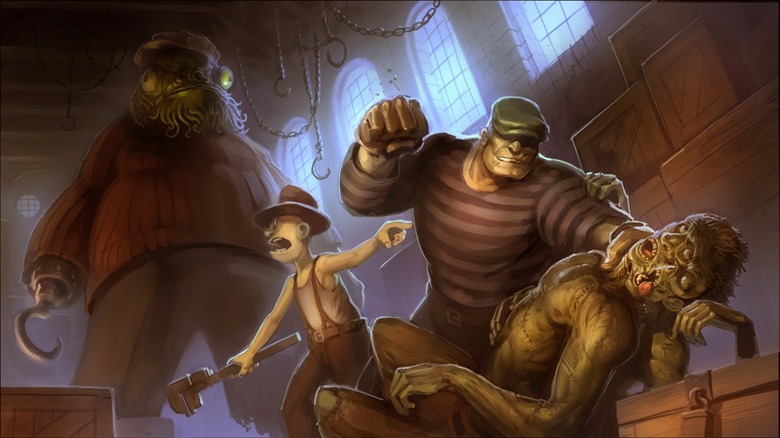 This weekend we got our first look at the David Fincher-produced computer animated feature adaptation of the comic book The Goon. /Film reader Christopher M alerted us that Blur Studios and Dark Horse Comics cover artist Sean McNally had previously posted some of the very early concept art and a high resolution version of the teaser poster on his blog. Check them out after the jump.
Created in 1999, The Goon, "tells the adventures of a muscle-bound brawler who claims to be the primary enforcer for a feared mobster. The Goon and his sidekick Franky often get tied up in other machinations, often in relation to the evil zombie gangs. There is a heavy slant on the paranormal."