D23 Reveals New Photo And Concept Art From Tim Burton's Wonderland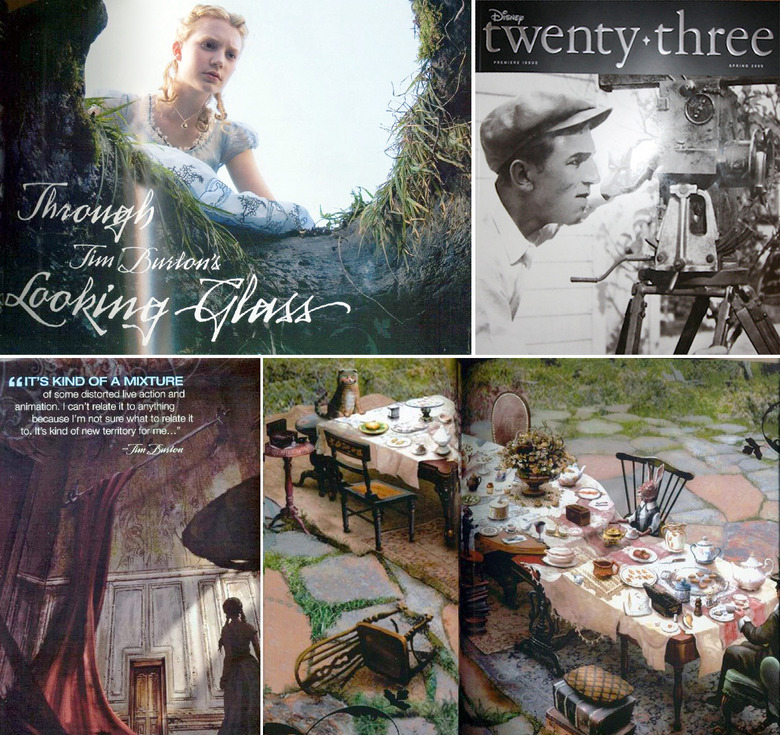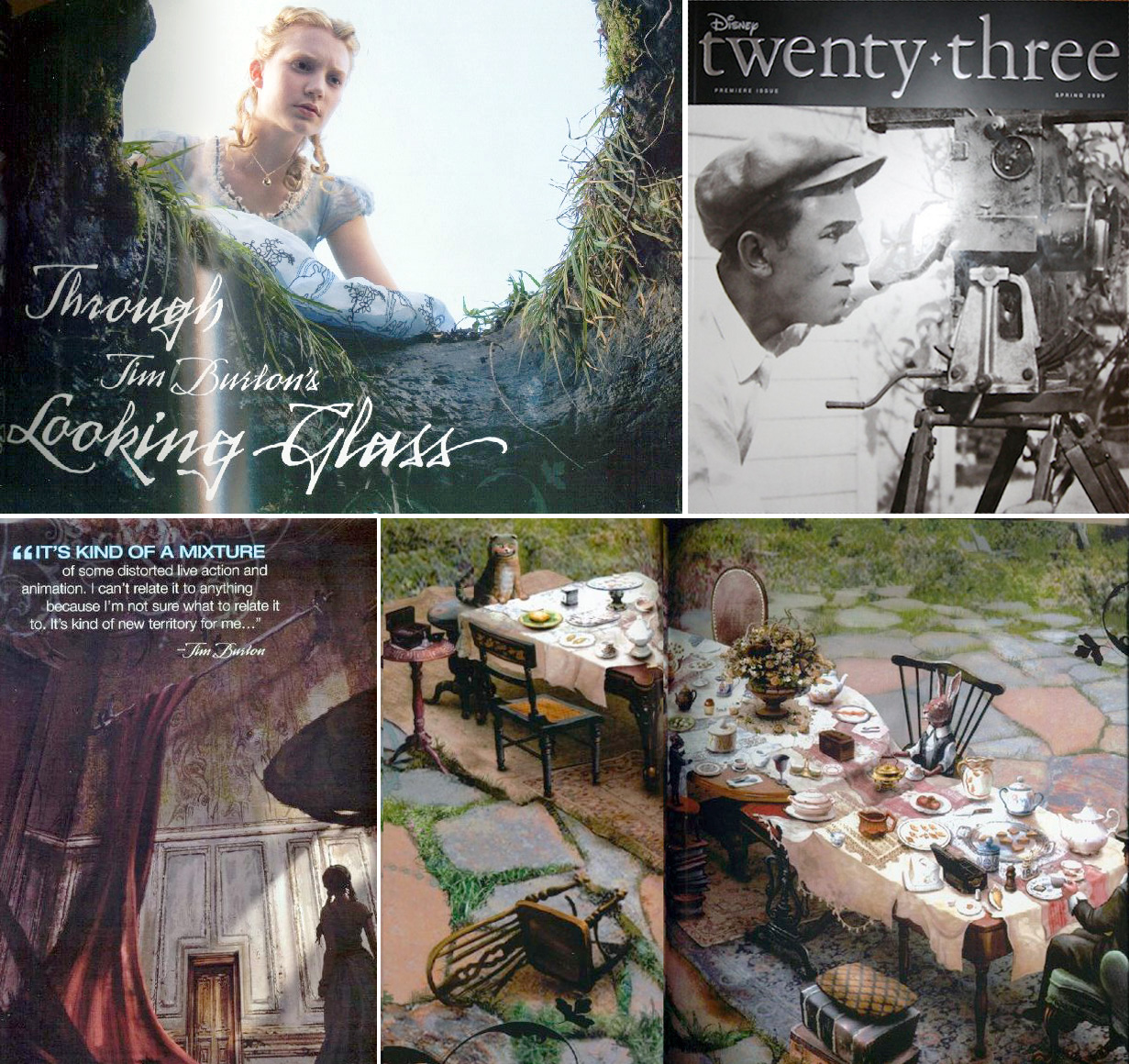 Disney has released a new photo and concept art for Tim Burton's 3D adaptation of Alice in Wonderland in the premiere issue of D23 Magazine. I wish some better quality digital copies of the photos were available (we've put out a request), but for now we'll have to settle with these scans from TimBurtonCollective. Disney Twenty-Three Magazine is a quarterly publication is a collectible magazine for the new Disney 23 Official Community for Disney Fans, which you can join for $74.99 a year.
The film which mixes live-action and computer generated performance captured animation stars Mia Wasikowska (Alice), Johnny Depp (Mad Hatter), Matt Lucas (Tweedledee/Tweedledum), Anne Hathaway (The White Queen), Helena Bonham Carter (The Red Queen), Crispin Glover (Knave of Hearts), Alan Rickman (Caterpillar), Michael Sheen, Stephen Fry (The Cheshire Cat), Christopher Lee, and Eleanor Romlinson (Fiona Chataway).
(Thanks to /Film reader Jamie W for the tip.)