Watchmen Videos: Opening Credits, Societal Parallels, World In Focus And Anatomy Of A Scene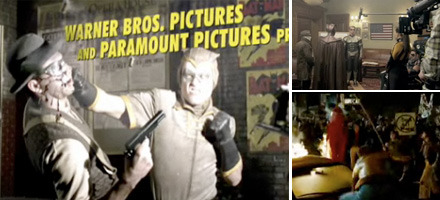 Just because Watchmen has been unleashed into theaters doesn't mean the videos have stopped. Today I bring you three new Watchmen related videos.
This first is the last entry from The New Frontier viral website — "World In Focus: 6 Minutes to Midnight", an episode of late night UK current affairs review World In Focus aired in October 1985, in which photo-journalist Alain Guillon and author Hal Eisner discuss the emerging geopolitical crisis with presenter Jeremy Miller. Up next is the twelfth and final Watchmen video journal titled "Societal Parallels". Then we have the incredible opening credit sequence from the film. And the fourth and final video is NEW York Times' Anatomy of a Scene, in which director Zack Snyder provides commentary for the sequence involving the Keane Act riots.
Watch all four videos after the jump.
World In Focus: 6 Minutes to Midnight
Watchmen Video Journal #12 "Societal Parallels" on MSN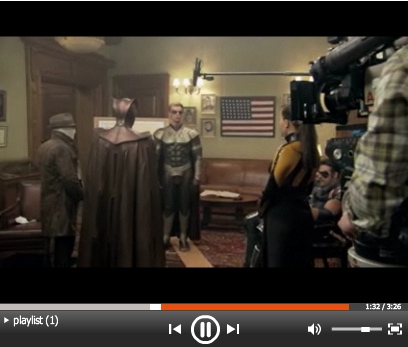 Watchmen Opening Credit Sequence thanks to Motiongrapher (via: Chud)
Anatomy of a Scene: The Keane Act Riots (via: /Film reader Nicholas B)