A Couple Of Dicks: Warner Bros Doesn't COP Out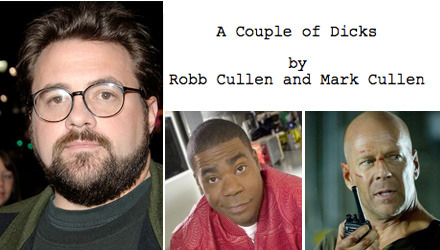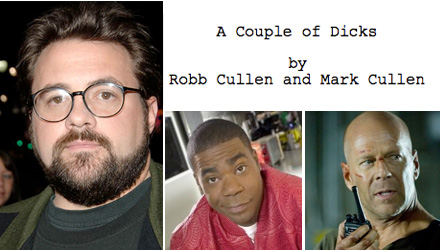 Earlier this week word leaked out that Kevin Smith would be directing A Couple of Dicks starring Tracy Mogan and Bruce Willis. The next day the trades confirmed the reports but also claimed that the film's title was changed to "A Couple of Cops". A lot of people thought the new title was extremely stupid, including us.
Good news. Today I received word from my studio sources that Warner Bros has decided to keep the film's original title after all. Who knows if that will change later on, but right now that is the project's title.
Written by Robb and Marc Cullen, and featured on the 2008 Black List (a Hollywood insider list of the best unproduced screenplays of the year), A Couple of Dicks tells the story of "two veteran LAPD detectives attempt to track down a stolen, mint-condition, 1952 baseball card." The film is tentatively scheduled January 29th 2010 release date.