Explicit Ills Movie Trailer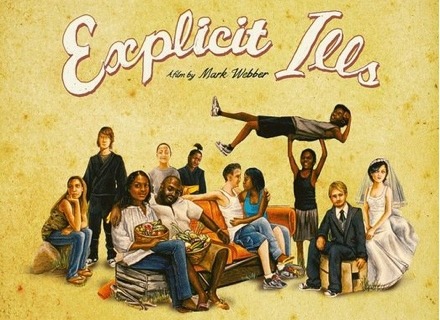 Though the trailer goes out of its way to convince me that Explicit Ills is another stereotypical indie exploring unity and humanity through melodramatic penitence, the film continues to be passionately endorsed by the it-scene players involved. In fact, when Peter viewed the film at last year's SXSW, where it won an audience award, it was humorously noted that the film's sizable entourage filled out the theater and the majority of voter ballots. Watch the trailer after the jump.
Starring Paul Dano and Rosario Dawson and executive produced by one of my fave directors, Jim Jarmusch, Ills is "a drama of four interconnecting stories revolving around love, drugs and poverty in Philadelphia." The film marks the writer/director debut of Mark Webber, an actor many of us will come to recognize later as Stephen Stills, frontman of the band Sex Bob-omb in Scott Pilgrim. He's also a bit of a Philly success story who reportedly grew up in the city's housing projects and was homeless for a duration. No excuse? Let us know what you think in the comments, and learn more about the Poor People's Human Rights Campaign, a worthwhile movement, on the official site.
Explicit Ills opens opens in limited release tomorrow.