Cool Stuff: Martin Ansin's Metropolis Poster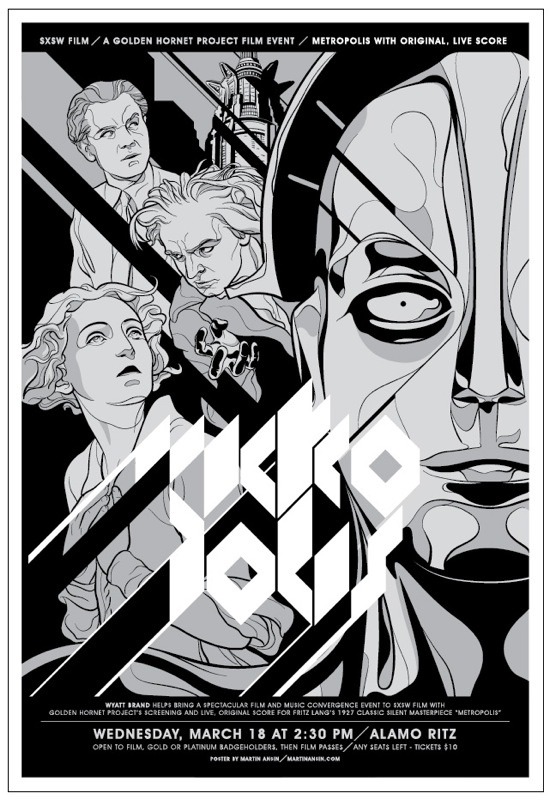 The Alamo Drafthouse is holding a special SXSW screening of the sci-fi classic Metropolis with live, original score on March 18th at 2:30pm (click here for more information). To celebrate/promote the event, they have commissioned Uruguayan illustrator Martin Ansin to create a movie poster. Screenprinted 24? x 36?. The regular version (seen above) includes two metallic silver, glow in the dark inks, and is available on MondoTees for $30. A special gold variant edition (pictured after the jump) is printed with two metallic gold inks, limited to only 30 prints, and is being sold for $50 on MondoTees.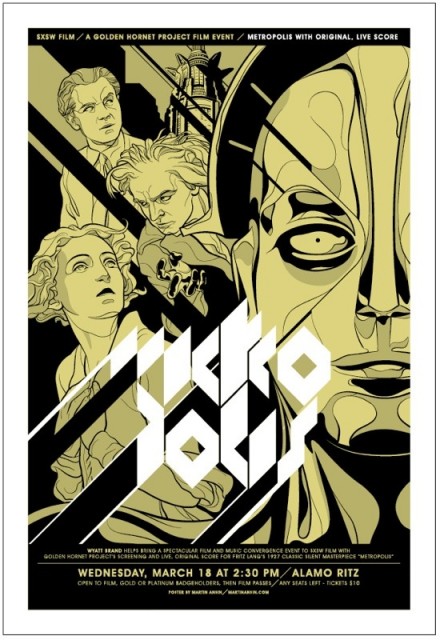 Cool Stuff is a daily feature of slashfilm.com. Know of any geekarific creations or cool products which should be featured on Cool Stuff? E-Mail us at orfilms@gmail.com.