/Filmcast Ep. 40 - Dave Gibbons Interview And Rachel Getting Married Review (GUEST: Russ Fischer From CHUD)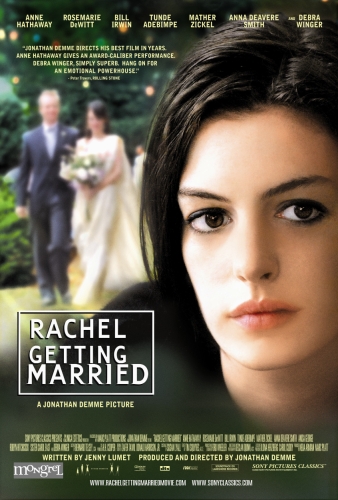 In this episode of the /Filmcast, Dave Chen, Devindra Hardawar and Adam Quigley geek out about the new Terminator Salvation trailer, ponder the fate of the Green Hornet project under Gondry's direction, and get pessimistic about a Total Recall remake. Dave also chats with Watchmen illustrator Dave Gibbons about his inspirations behind the original graphic novel. Special guest Russ Fischer joins us from CHUD.
You can always e-mail us at slashfilmcast(AT)gmail(DOT)com or call and leave a voicemail at 781-583-1993. Join us next Monday night at 9 PM EST / 6 PM PST on Slashfilm's live page as we review Watchmen.
Download or Play Now:
Shownotes
Introduction
(00:44) Russ Fischer from Chud.com
What Have We Watched
David Chen (02:40): Sin Nombre, Robocop
Russ Fischer (08:30): Wiseblood, Cemetery Man, Le Samourai
Devindra (14:04): American Teen, Eastbound and Down, Pusher
Adam (25:54): Dollhouse, Futurama: Into the Wild Green Yonder, Eden Lake
Bonus Segment
(42:59) Dave's interview with Watchmen artist Dave Gibbons (special thanks to Dave3 from Geeksofdoom)
News Discussion
(49:29) Terminator Salvation Trailer
(1:02:52) Michel Gondry Directing Green Hornet
(1:10:14) Neverending Story and Total Recall Remakes
(1:15:30) Kevin Smith To Direct A Couple of Dicks?
Featured Review
(1:20:08) Rachel Getting Married
Credits
Support our sponsor: For some great T-shirts, check out Bonaroo.co.uk. Use coupon code "filmcast" for free shipping on all U.S. orders!
Our music comes from Point 22 courtesy of the Podsafe Network, and Brad Sucks
If you'd like advertise with us or sponsor us, please e-mail slashfilmcast@gmail.com.
Contact us at our new voicemail number: 781-583-1993
You can donate and support the /Filmcast by going to www.slashfilmcast.com and clicking on the right-hand side "Donate" links!