Alfred Molina Cast In The Sorcerer's Apprentice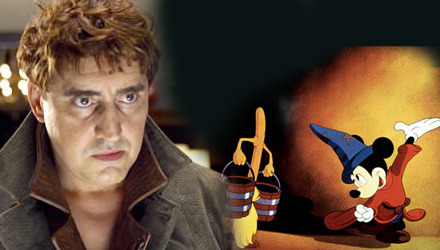 I have just gotten word that Walt Disney Pictures has cast Alfred Molina in the Jerry Bruckheimer-produced The Sorcerer's Apprentice. Nicolas Cage stars in a modern-day, New York City-set adaptation of the classic story from Fantasia. Jay Baruchel stars as Cage's Apprentice, who gets into trouble when the broomstick he's tasked to do his chores while the Sorcerer is away somehow develops a mind of its own. Molina will play an evil sorcerer.
Jon Turteltaub reteams with his National Treasure star. Molina just finished another Bruckheimer production, a big epic video game adaptation Prince of Persia: The Sands of Time. Teresa Palmer is also on board to play Baruchel's love interest. Last I heard, the production was gearing up to shoot in New York City later this month.