Will Danny Boyle Direct The Next James Bond Movie?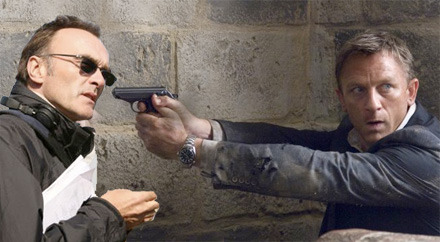 Update: This story has been debunked by Boyle himself.
The Sun is not really considered a trusted source for information, especially when it comes to gossip (the word "our sources say" is the big tip off). I don't know why, but somehow we always get hooked by their bullshit. Maybe it's because some of their claims are just interesting, while other stories we just want to be true. I wish we lived in a world where newspaper's didn't print fabricated information, but some do more than others. Basically, I've just gone the long way to say, take this rumor with a grain of salt.
The Sun is reporting that Slumdog Millionaire director Danny Boyle is being offered the chance to direct the 23rd James Bond film. Of course, Boyle is probably getting a ton of studio offers after his Academy Award and Golden Globe wins. But according to the UK newspaper/gossip sheet, EON Productions is "leading the chase." It might be worth noting that Callum McDougall, who produced Boyle's 200 film The Beach is also an executive producer on the project. So what are the chances this might be true, or that Boyle will end up directing the next Bond film? One would assume that his current situation would allow him a chance at more interesting and original projects.Discuss: Would you like to see a Danny Boyle-directed James Bond movie?