Mystery Team Sneak Preview Screenings In New York City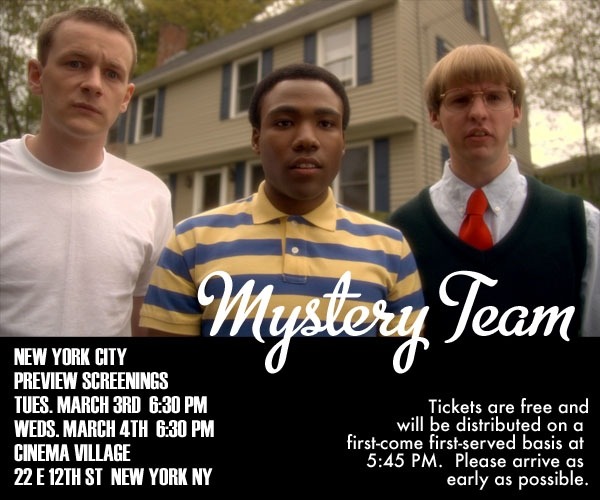 At Sundance we saw a great new comedy called Mystery Team. You might remember, at the end of the festival, we wrote about the film in a post titled "One of the Most Marketable Films of Sundance 2009 Remains Unsold". And as far as we know, the film remains unsold. But don't worry, you'll eventually get a chance to see the movie, trust me.
And if you live in New York City, your chance will be next week. Derrick Comedy is holding two advance screenings of the film on Tuesday March 3rd and Wednesday March 4th at Cinema Village (22 E 12th St) at 6:30pm. Tickets are free and will be distributed on a first-come first-served basis at 5:45pm. Arrive as early as possible to ensure you get a ticket!