Scott Pilgrim Vs. The Cinematographer Who Shot Army Of Darkness, The Matrix Trilogy And Spider-Man 2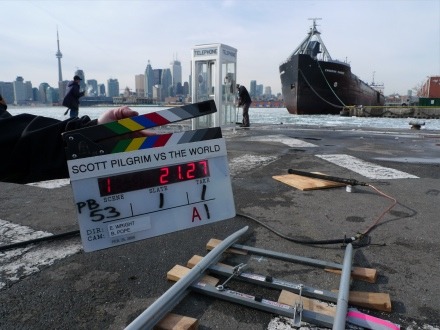 We sometimes get criticized for posting too many non-news set photos from Scott Pilgrim vs. The World, but we promise that the photo above, which director Edgar Wright posted yesterday on his blog, actually contains a bit of news. First of all, principal photography has begun. But the big bit of news hidden within the photo is that BAFTA-nominated cinematographer Bill Pope is shooting the film.
You might not recognize Pope's name, but you've seen some of the films he's shot over the past 24 years, including Army Of Darkness, The Matrix trilogy, Spider-Man 2, Team America: World Police, and many others. That's right, Pope is known for shooting some of the craziest action sequences of the last two decades.
Update: Apparently Edgar hinted at Pope's involvement last month when he posted this photo of himself with Pope and the text "Nicely lit":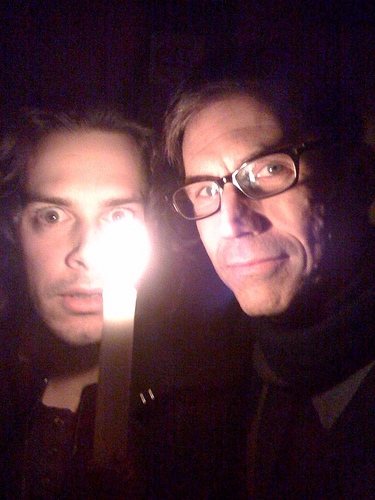 I didn't notice it back then but apparently /Film's own Brendon Connelly noticed.
So for those of you who assumed that the big screen adaptation of Scott Pilgrim would be just another relationship comedy with a couple fight sequences added to give it flavor might want to think again. I have a feeling that Edgar Wright has something really crazy up his sleeves. And if the hand drawn animation rumors and motion capture photos haven't yet convinced you of this, check out the photo of the green screen ninja that Edgar posted earlier today.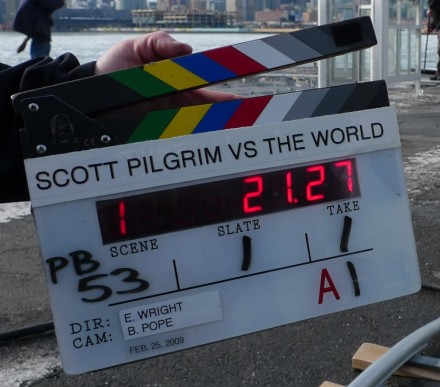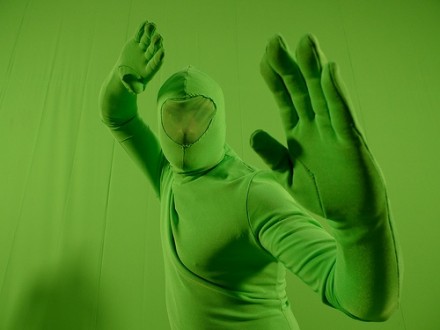 Thanks to Matt Goldberg from Collider for the B. Pope find.