Cool Stuff: Vote Chaos Art Print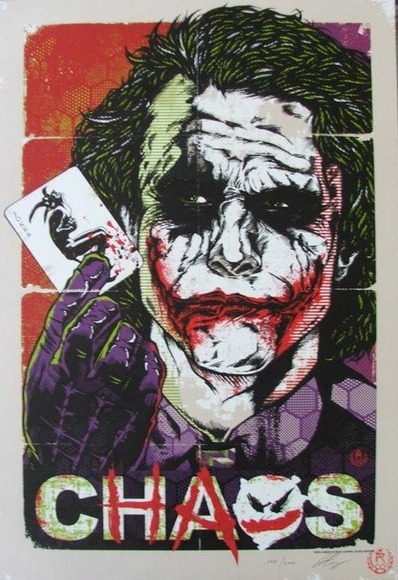 Rhys Cooper has created a tribute to Heath Ledger, a limited edition art print titled "Vote Chaos". The site reads: "This art print has been created to celebrate his amazing performance and journey to the acclaim he rightly deserves. Based on the flood of campaign posters in support of Barrack Obama on his rise to history, this parody offers a different view, a chance for the people who wish to vote for a different set of... morals. It's time people embrace the Agent of Chaos. Vote Chaos." Printed on 17.9 x 26.7 250gsm recycled art paper off white/tan paper, this print is signed, numbered by the artist, limited to 200 and available for $35 on GigPosters.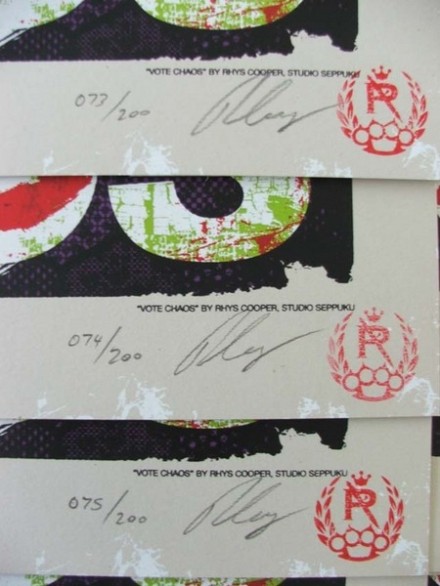 Cool Stuff is a daily feature of slashfilm.com. Know of any geekarific creations or cool products which should be featured on Cool Stuff? E-Mail us at orfilms@gmail.com.