Francis Ford Coppola Updates On Tetro With Vincent Gallo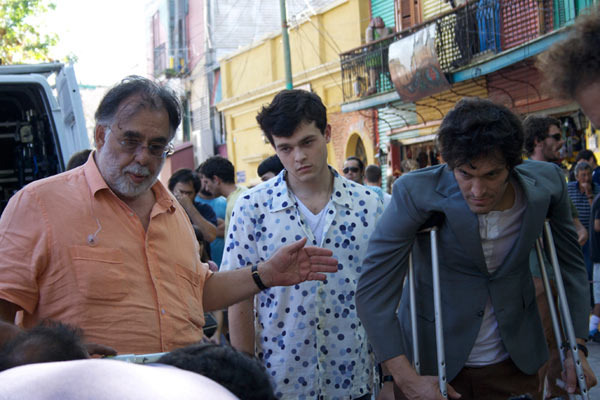 No, it's not a tidbit about Terminator 4, it's one regarding a real director and one of the best ever. Over on the official site for Tetro, his latest film set for release this year, Francis Ford Coppola has posted a brief video update on the $15 million drama (shooting has completed in Argentina), the actors involved, including lead actor Vincent Gallo (Buffalo 66, Tumblr), and so forth. We also get a handheld panorama of his nic-nac-friendly work station out in Napa Valley. Personally, I get overly-occupied with looking at creative spaces online. Todd Selby should get out there stat.
Coppola looks and sounds pleased with how the process is going, calling Gallo "brilliant," and remarking that Tetro is the first "original screenplay" he's written since The Conversation (not too shabby, that one). He then points the camera over to a new, unrelated  script he's writing. As we reported last year, Tetro follows two brothers, the titular eldest played by Gallo, the other by newbie Alden Ehrenreich, who endure "rivalries born out of creative differences passed down through generations of an artistic Italian immigrant family." Also co-starring are Maribel Verdu (Pan's Labryinth) as a love interest, and Carmen Maura (Volver) in a role originally intended for Javier Bardem, who not uncharacteristically dropped out. This is subject matter that Coppola knows like a glass of wine—referring to it as semi-autobiographical—and I get a damn good feeling about it. If only Michael V. Gazzo were alive to shout at Gallo about the good ol' days.
via Motion/Captured