Does Pixar Have A Problem Creating Good Female Characters?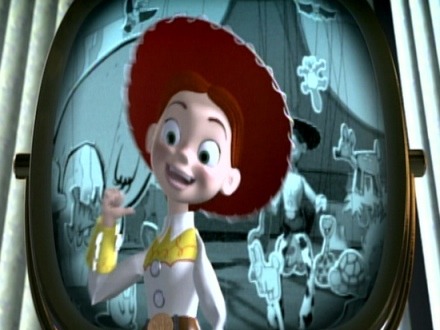 Does Pixar have a gender problem? A blog called Vast Public Indifference thinks so, claiming that the Emmeryville computer animation studio doesn't have any good women characters as the central protagonists in their stories. Caitlin GD Hopkins claims that most of Pixar's female characters are "helpers, love interests, and moral compasses to the male characters whose problems, feelings, and desires drive the narratives." I highly recommend reading Hopkins' rant as she examines each and every Pixar film, one by one, even taking a look at the studio's future projects.
Does Pixar have a problem with creating strong female protagonists? I'm a Pixar fanatic and this is a question that has never even occured to me. I would like to think that Hellen/Elasticgirl and Violet were well rounded female characters in Brad Bird's The Incredibles, and you could argue that WALL-E's EVE is both smart and strong. While she is the romantic love interest of the film's title robot, EVE is a driving force within the story, many levels above Dory from Finding Nemo or Ratatouille's only female lead, Colette.
But I do see the point — why does Remy have to be a male rat anyways? Or as someone quickly pointed out in the comments, would that then open the argument up to perpetuating a stereotype by making a female the one who is good at cooking. It might have been more interesting if Linguini was a woman.  Heck, even Colette said that it's harder for a female to make it in the kitchen.
Discuss: Does Pixar Have a Problem Creating Good Female Characters?
via: Kottke