Mae Whitman As Roxy Richter In Scott Pilgrim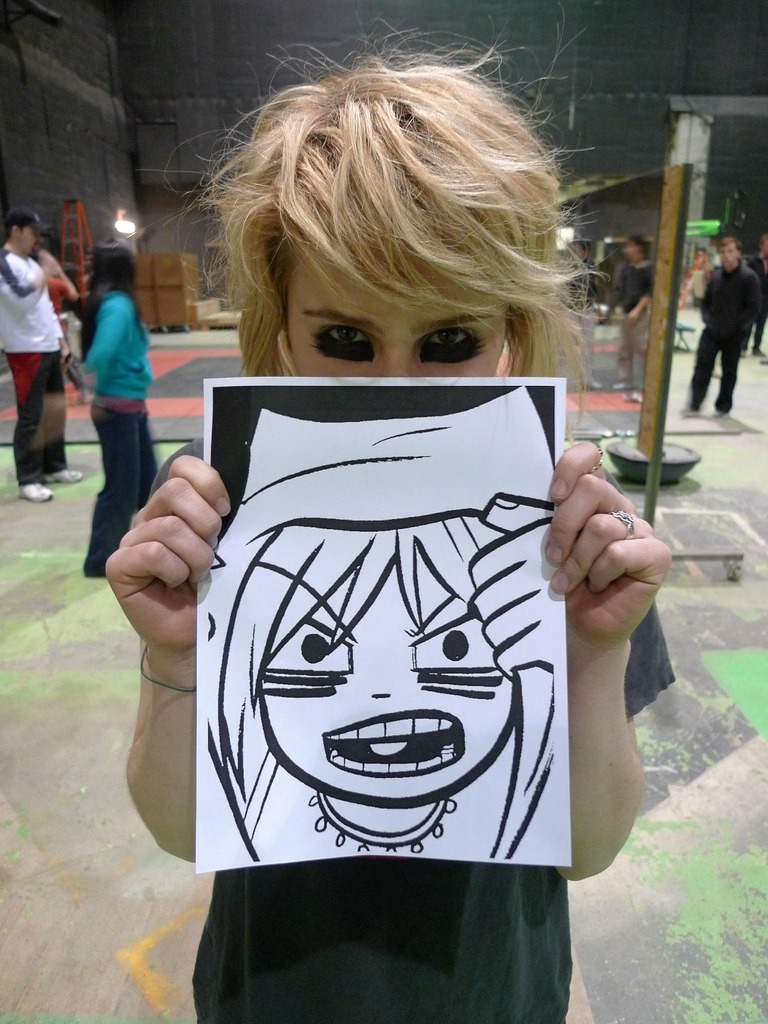 As you probably already know by now, Scott Pilgrim vs. The World tells the story of a 23-year-old Canadian slacker (Michael Cera) who must battle and defeat Ramona Flower's (Mary Elizabeth Winstead) seven evil ex-boyfriends to win her heart.
In director Edgar Wright's latest photoblog, we get our first look at.... possible spoiler warning... Ramona's fourth "Evil Ex" — Roxanne "Roxy" Richter. That's right, not all of Ramona's Evil Exes are boys. Richter was Ramona's college roommate and lesbian fling. Who is the actresses behind Bryan Lee O'Malley's sketch? It is Mae Whitman, who most of you probably recognize as Ann Veal from Arrested Development. She also played the President's daughter in Independence Day way back when.