This Week In DVD: Sex Drive, Futurama, And More
We may receive a commission on purchases made from links.
This Week in DVD is a column that compiles all the latest info regarding new DVD releases, sales, and exclusive deals from stores including Target, Best Buy, Circuit City, and Fry's.Please don't take the commentary on the movies and TV shows too seriously, as they're meant not to be reviews but rather previews that include the general thoughts and ramblings of a twice-committed DVD addict. The categories represent solely the author's intentions towards the DVDs at hand, and are in no way meant to be a reflection on what he thinks other people should rent or buy. So if he ends up putting a movie you like in the "Skip it" section without having seen it, please keep in mind that the time you could spend leaving a spiteful but ultimately futile comment could instead be used for more pleasant things in life. Like buying DVDs.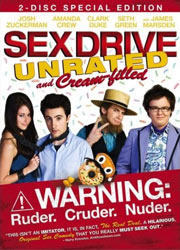 SEX DRIVE
Sex Drive was one of the more underrated movies of 2008, as well as one of the bigger flops (it didn't even take in half of its rather modest $19 million budget). But with the film being given the 2-Disc Special Edition treatment, it's obvious that the studio is prepared for the film finding an audience on DVD. I wouldn't be half surprised if it became a cult classic. That's not to say the film is necessarily worth buying, but it's a consistently hilarious (if a bit standard) teen "road trip" sex comedy that clearly harkens back to similar movies from the '80s. If you enjoy the genre, you should definitely check it out.
Blu-ray? Yes.Notable Extras: Theatrical/unrated versions of the film, audio commentary, Sex Drive: Making a Masterpiece, The Marsden Dilemma, Clark: Duke of the Internet, and Killing Time in Hollywood (Florida).
BEST PRICE
Target
Best Buy
Fry's
N/A
$17.99
$16.99
Amazon – $19.99
EXCLUSIVE DEAL:What? 3-Disc Exclusive Edition ($19.99).Where? Best Buy.EXCLUSIVE DEAL:What? $5 DVD cash sticker good toward Pineapple Express, Nick & Norah's Infinite Playlist, or Zack and Miri Make a Porno.Where? Best Buy.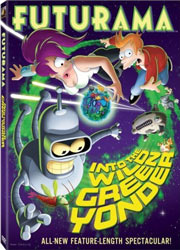 FUTURAMA: INTO THE WILD GREEN YONDER
With each progressive Futurama movie, my excitement for the show's return wanes more and more. The first one, Bender's Big Score, was great, making up for its lack of laughs with an engaging, emotionally satisfying story arc. The second, The Beast with a Billion Backs, was a much more disjointed and unfulfilling affair, but anted up the laughs a great deal. The third, Bender's Game, went even further downhill, losing any sort of narrative focus whatsoever and then not even attempting to conceal the fact that the final 20-minutes (set in a Lord of the Rings-esque fantasy world) was essentially an episode all its own, with little story relevance to anything that had transpired beforehand. Now we have Into the Wild Green Yonder, the last of the four planned straight-to-DVD movies, and for the first time the devoted Futurama fan in me feels conflicted: should I blind buy the DVD like I did the others, or should I rent it first to make sure it's something I even want in my collection? Considering the films' track record, I think it's probably best to test the waters first.
Blu-ray? Yes.Notable Extras: An audio commentary, a Storyboard Animatic, featurettes (Matt Groening and David X Cohen in Space!, Louder! Louder!: The Acting Technique of Penn Jillette, How To Draw Futurama In 10 Very Difficult Steps), a "How We Make Futurama So Good" Docudrama, 3D Models with Animator Discussion, Bender's Movie Theater Etiquette, Zapp Brannigan's Guide to Making Love at a Woman, and deleted scenes.
BEST PRICE
Target
Best Buy
Fry's
$16.99
$17.99
$16.99
Amazon – $17.99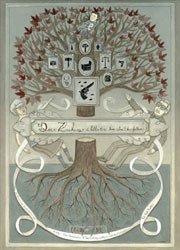 DEAR ZACHARY: A LETTER TO HIS SON ABOUT HIS FATHER
The only reason I'm not putting this DVD in the "buy it" section is because it's probably not something you'll feel the need to watch more than once, but I would like to stress just how deserving the film is of that single viewing. To say this documentary left me in a state of emotional devastation is an understatement. As it ended, I sat utterly speechless at what I had just witnessed–tears streaming down my face–unable to comprehend how such unbelievable misfortune could be bestowed upon one family. Kurt Kuenne, the filmmaker behind the documentary, began the project with a simple task: memorializing his murdered best friend. By the end of the project though, that task evolved in ways you cannot possibly imagine. I promise you, whatever preconceived notions you may have about what to expect from a documentary like this, you are not prepared for the events that transpire in Dear Zachary.
Blu-ray? No.Notable Extras: Deleted scenes and additional footage of Andrew and Zachary including the famous Best Man Speech.
BEST PRICE
Target
Best Buy
Fry's
$24.99
N/A
Amazon – $24.99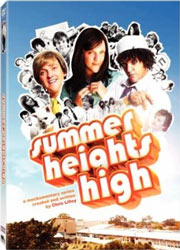 SUMMER HEIGHTS HIGH
I hadn't even heard of this show until just now, but after checking out a number of clips from it, it's quickly propelled to the top of my "must see" list. This Australian mockumentary series, created and written by Chris Lilley, is a satirical parody of high school life as seen through the eyes of three characters (all of whom are also played by Lilley). I look forward to checking it out and sharing my thoughts on the /Filmcast.
Blu-ray? No.Notable Extras: Deleted scenes and outtakes.
BEST PRICE
Target
Best Buy
Fry's
$19.99
N/A
Amazon – $19.99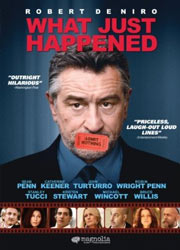 WHAT JUST HAPPENED
Even the positive reviews of this little-talked-about insider Hollywood comedy (about two weeks in the world of a movie producer) can't seem to muster much praise about it, with just about everyone admitting that it's a fairly minor satire that lacks any real bite. I kind of get the impression that the only reason it doesn't have an even lower score is because the film tackles a subject that appeals to practically all film critics, thus making them more likely to enjoy it. Even so, as a fan of Robert De Niro, I'm willing to give it a chance.
Blu-ray? Yes.Notable Extras: An audio commentary, deleted scenes, and behind the scenes featurettes.
BEST PRICE
Target
Best Buy
Fry's
$15.99
$19.99
$22.99
Amazon – $15.99
Other noteworthy DVDs available this week...The Haunting of Molly Hartley – The Librarian: Curse of the Judas Chalice – The Matador – The Last House on the Left (Collector's Edition) – Dario Argento's Four Flies on Grey Velvet – Just Shoot Me (Season 3) – My Wife & Kids (Season 1)

NOTE: Some deals may be in-store only.

$14.99 – Drawn Together, MASH (Seasons 1 – 11)$19.99 – The Tudors (Season 2), Without a Trace (Seasons 1 – 2), and more...$14.99 – Zack and Miri Make a Porno (2-Disc Edition), Burn After Reading, Tropic Thunder, Step Brothers, Pineapple Express, Wanted, Hancock, Death Race, Horton Hears a Who, and more...$6.99 – The Assassination of Jesse James, The Godfather, Ocean's Thirteen, The Golden Compass, and more...