Academy Award's 2009 Movie Preview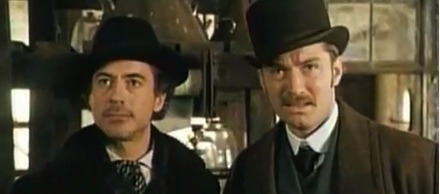 During the credits of the 81st Academy Awards, video clips were shown for many of the films that will hit theaters in 2009. You might have turned off the television after Slumdog Millionaire won Best Picture and missed everything. Or maybe you just want to see the awesome Terminator Salvation footage or the first look at Public Enemiess again. If so, don't worry, we have the whole 3-minute clip embedded after the jump.
[flv:http://bitcast-a.bitgravity.com/slashfilm/trailers/oscarclips.flv 470 264]
The movies previewed include Sherlock Holmes, Funny People, The Taking of Pelham 1 2 3, Public Enemies, Julie & Julia, The Soloist, Up, Fame, Terminator Salvation, 500 Days of Summer, Amelia, Whatever Works, Inglourious Basterds, Night at the Museum: Battle of the Smithsonian, Monsters vs. Aliens, Harry Potter and the Half-Blood Prince, Angels & Demons, Old Dogs, Ice Age: Dawn of the Dinosaurs, The Boat That Rocked, An Education, State of Play, Imagine That and G-Force.
via: YouTube