Shrek Goes Fourth Plot Revealed?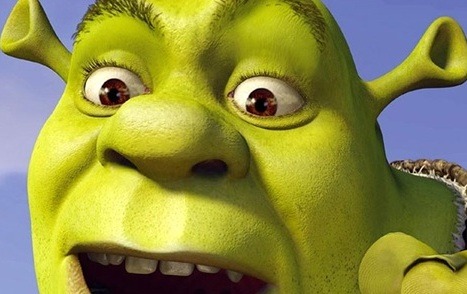 It appears that Dreamworks have fixed an official synopsis for Shrek Goes Fourth, the next in their Shrek series and, to me at least, it seems like a fairly clever conceit to get another sequel out of a stalling franchise. This synopsis can also be read over on the Lackluster Emporium, who are carrying a link to a Copyright record for the film. Unfortunately, at time of writing, their link doesn't work – but that's okay, a friend who pointed me to the story in the first place was able to give me a solid route through to the Copyright record in question and I saw the synopsis there with my own two eyes.
Having played a role in the third Shrek, the character of Rumplestiltksin is absolutely instrumental to the mechanics of the fourth. No idea if he'll still be voiced by Conrad Vernon or if they'll bring in a big star name now the part is bigger – Tom Cruise was rumored for a role, but that was given a "not true at the moment" style denial, so who knows?
I'll put the rather extensive, unedited and spoilery, plot breakdown I was sent right after the break.
After challenging an evil dragon, rescuing a beautiful princess and saving your in-laws' kingdom, what's an ogre to do? Well, if you're Shrek, you suddenly wind up a domesticated family man. Instead of scaring villagers away like he used to, a reluctant Shrek now agrees to autograph pitch forks. What's happened to this ogre's roar?
Longing for the days when he felt like a "real ogre", Shrek is duped into signing a pact with the smooth-talking dealmaker, Rumplestiltskin.
Shrek suddenly finds himself in a in a twisted, alternate version of Far Far Away, where ogres are hunted, Rumplestiltskin is king and Shrek and Fiona have never met. Now, it's up to Shrek to undo all he's done in the hopes of saving his friends, restoring his world and reclaiming his one True Love.
I've never liked the Shrek series at all and I'm not telling you I'm gonna be falling over myself to see this installment or anything like that, but this is a neatish way of getting a reset button into a sequel and that, at the very least, is a means of giving the audience what they want on two fronts: the same thing again but also something new.
Well, providing the Dreamworkers do something new with it. I'm not holding my breath.
My favorite sequel conceits are those in Toy Story 2 and Back to the Future 2 though The Godfather 2 needs some recognition on that front too. And yes, I think they all have sequel conceits at their hearts though it isn't exactly popular to talk about The Godfather 2 and other "serious" films in that way.