John Williams Scoring Tintin: Secret Of The Unicorn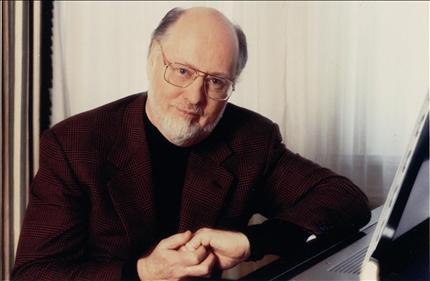 Not that this is any great surprise, but word comes from Upcoming Film Scores that frequent Steven Spielberg collaborator John Williams will be doing the score for The Adventures of Tintin: Secret of the Unicorn. Confirmation comes from Williams' agent. I'm not sure if this implies that he'll be doing the score for the other two films in the trilogy, although I suppose for consistency that makes the most sense. Honestly, it would be awesome if Spielberg and Peter Jackson were able to get different composers for each film—I'd love to hear Hans Zimmer's and Michael Giacchino's take on this material.
In general, I'm a fan of Williams' work, though I feel that he's gotten a bit stale in recent years. I think his score for Minority Report is the only recent one to have any lasting appeal for me, although Munich was an interesting change of pace as well. I'm most worried about the theme of the film because it seems to me that iconic themes are a thing of the past these days. Sure, he came up with a distinctive theme for the Harry Potter franchise, but you'd be hard pressed to qualify that as anything new or original for Williams.
Ideally, I'd like Williams (and whoever scores the other films) to work in Tom Szczesniak's great theme from The Adventures of Tintin cartoon series. Given that that theme was heavily inspired by William's Indiana Jones work, I'd be interested to hear what he does with it.
Secret of the Unicorn is expected to hit theaters in 2011, and it's certainly shaping up to be one of the most interesting projects of the next few years. I just hope this film's impending release convinces the producers of the old animated series to rerelease those great DVD sets.
Source: Upcoming Film Scores via Filmonic
Discuss: Do you think John Williams is a good fit for Tintin? What other composers would you like to hear in this trilogy?