Jeffrey Dean Morgan To Lead The Losers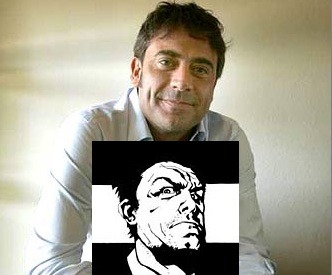 Since he was first revealed as part of the Watchmen cast, Jeffrey Dean Morgan has been the subject of intense geek scrutiny and, lately, the recipient of some big geek love – even though hardly a soul has seen the completed film as yet. This is likely to be played out for a while yet, if only in a lower key, as he's reportedly negotiating a role in The Losers, adapted from the Andy Diggle and Jock comic book.
According to The Hollywood Reporter, Morgan is closing in on a deal to play Clay, the leader of the titular group of double-crossed special forces ops. Sylvain White is directing from a script that has passed between Peter Berg and James Vanderbilt (and I hope somebody else, please, because those guys don't exactly fill me with confidence).
The premise of the series strikes me as simple enough: a group of CIA operatives are stitched up and left for dead, then regroup to exact revenge and get their names stricken from a "death list". The A-Team meets Mission: Impossible in a sort of Bourne-y world? I'd think so, but then, see, I haven't read a single page of the comic. Should I put that right?
The character of Clay apparently has something against ties and never wears one. Me too – I've only worn a handful in my life and each time, I think, I was either getting married, attending a job interview or attending a funeral. Perhaps tellingly, I didn't wear a tie to the interviews for any of the jobs I have now. In Clay's case, however, hos distaste for neckwear seems to signify his attitude, most particularly to his CIA overlords.
The other key Losers are Roque, Jensen, Cougar, Aisha and Pooch. I'm no expert but Jensen, I think, is the Simon Pegg type. You probably know better – so dreamcast away in the comments section.
The original artist of the Losers, as being adapted, is Jock. He was last seen in the moviesphere providing concept art for the new Judge Dredd movie. That one has it's production base here in Oxford, I believe – gonna invite me over, guys? Awwww. Go on. I walk by on my way to work most days anyway...