Martin Lawrence To Star In Unofficial Coming To America Sequel?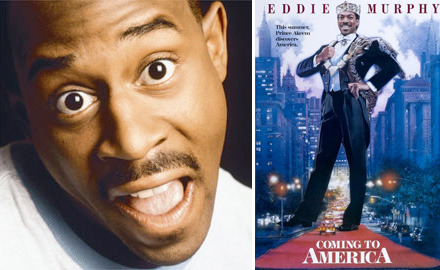 Alcon Entertainment is developing a film titled Back to Africa for Martin Lawrence. You might be wondering why we're even running a story about a possible Martin Lawrence film, stick with me for a second. According to Variety, Lawrence would play a "working-class man" from Queens New York who discovers that he is the heir to the throne of an African country and tavels there to claim his birthright.
So basically it's an unofficial sequel to Coming To America told in reverse. Even the title, Back to Africa, sounds like a play off the original John Landis film which starred Eddie Murphy. The storyline is the complete mirrored opposite, so there is obviously no copyright infringement or issues of that nature. But the whole concept just seeems... wrong.