The NeverEnding Story Van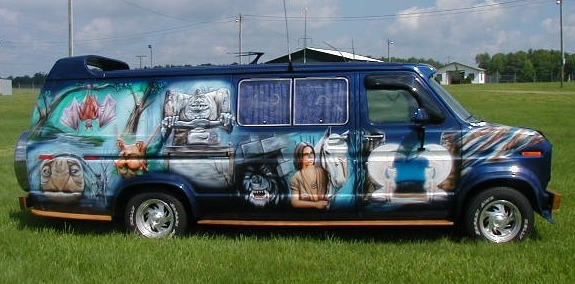 Growing up a kid of the 1980's, I loved The NeverEnding Story. I mean, who didn't? But as much as I liked Wolfgang Petersen's fantasy adventure film, I would not, I repeat, would not turn my van into a homage to the movie. But apparently, I'm not this guy. Bought in the Summer of 1979 for $7900, and originally themed "Stairway to Heaven", the owner decided to customize the van around The NeverEnding Story in 1989. The first film is represented on the passenger side, while NeverEnding Story II is pictured on the driver's side. More photos after the jump.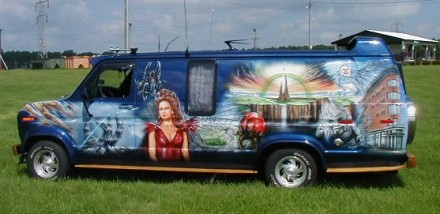 See a lot more photos on the NeverEnging Story Van website.
via: David Wilson and DannyTRS