What Movie Will Tom Cruise Do Next? James Mangold's Wichita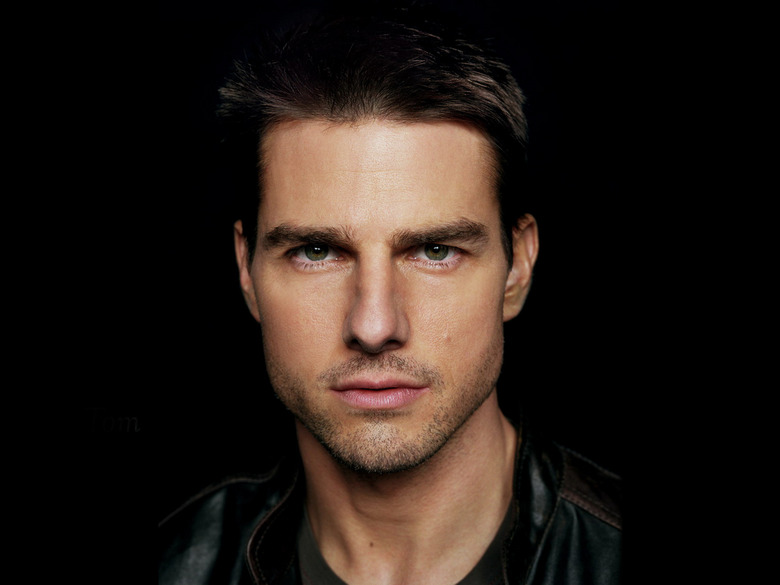 Update: Tom Cruise was being courted for at least six different big Hollywood projects. Out of all the possible projects, the star has chosen the least interesting one. Cruise is in talks to join Cameron Diaz in the 20th Century Fox action-comedy Wichita. Cruise will play an undercover agent who pops in and out of the life of a woman (Diaz) who has man trouble. Cruise and Diaz have approved the script, which most recently was worked on by Scott Frank (The Lookout) and Laeta Kalogridis (Shutter Island). Directed by Walk the Line/3:10 to Yuma helmer James Mangold, Fox hopes to have the film in theaters for a Summer 2010 release.
Old story follows:
Here is a listing of some of the projects that Cruise is considering:
The Matarese Circle (which might be retitled Matarese) – David Cronenberg will direct and will soon rewrite the project which also stars Denzel Washington. Based on the Robert Ludlum novel, the story follows two secret agents and longtime rivals who are paired up to find a shadowy group of killers known as the Matarese. Michael Brandt and Derek Haas penned previous drafts of the screenplay. The talent involved, and previously attached to this project makes me believe this could be one kick ass almost-old school action thriller.
A remake of The Tourist that would co-star Charlize Theron. A rewrite was turned in this week by Christopher McQuarrie, who co-wrote and produced Valkyrie. The dramatic thriller follows an American tourist who is used by an Interpol agent in an attempt to flush out a criminal with whom she once had an affair. Bharat Nalluri (Miss Pettigrew Lives for a Day) is attached to direct.
Live Free or Die Hard director Len Wiseman's Motorcade, a thriller centered on a terrorist plot against the president's motorcade as it navigates through Los Angeles. Billy Ray (Shattered Glass, Breach) is working to complete a rewrite of the script. Motorcade always sounded like a second tier action film to me, and I'm surprised to hear Cruise is interested in starring.
Universal wants Cruise to replace Hugh Grant in Lost for Words, a romantic comedy about an actor who gets into a love triangle with his beautiful Chinese director played by Ziyi Zhang and the filmmaker's jealous translator. Susanne Bier (Things We Lost in the Fire) is set to direct. I'm not sure the world is ready for a romantic comedy where Tom Cruise plays an actor.
20th Century Fox wants him to star in a comedy titled Wichita (not the Darren Lynn Bousman project) about "an undercover agent who gets thrown together with a woman (Cameron Diaz) who has man trouble." I'd rather see the Bousman project with the same title.
Fox 2000 recently hired Men In Black scribe Ed Solomon to rewrite The Hardy Men, an updated comedy version of The Hardy Boys co-starring Ben Stiller. Night at the Museum director Shawn Levy is attached to direct. I have a feeling this project will go through a few more rewrites before it falls into development hell, which is too bad because after Tropic Thunder, I would really like to see Cruise try comedy.
source: variety