Breckin Meyer Writing Superguys: "Ocean's Eleven Set At Comic-Con"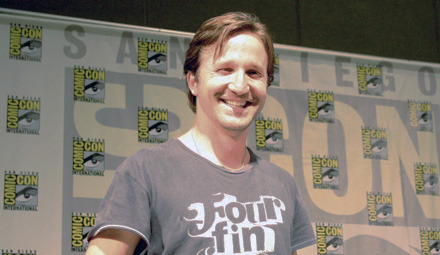 Road Trip star Breckin Meyer hopes to make the transition to screenwriting, and is now working on a screenplay titled Superguys, based on a story by Harry Elfont & Deb Kaplan (the team that brought us Can't Hardly Wait and A Very Brady Sequel). According to Production Weekly, the concept is described as "Ocean's 11 with idiots set at Comic-Con".
It would be easy to write off Meyer, but his script work on the Adult Swim show Robot Chicken earns him a spot in the "Lets See What He Can Do" box. And I'm sure if the project gets off the ground, Breckin's best friend and Robot Chick creator Seth Green would likely have some involvement. Will the plot will involve a bunch of geeks sneaking into San Diego Comic Con to steal some extremely valuable and sought after geek idol? If so, it sounds to me like a reworking of Fanboys but with an open arena to play with all the comic book fanboy tics and not just Star Wars/Star Trek.