I Love You, Beth Cooper Movie Trailer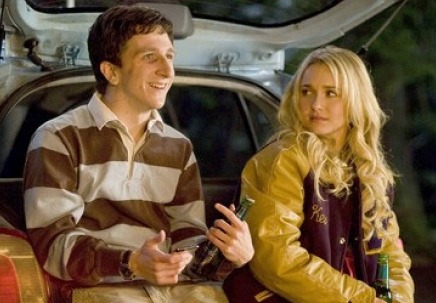 Remember when Chris Columbus made good family films? We're talking about the writer of Gremlins and The Goonies, the director of Adventures in Babysitting, Home Alone, Mrs. Doubtfire and the first two Harry Potter films. But over the last few years he's been part of a lot of klunkers, including Christmas with The Kranks, and Rent. Lets not forget that he produced Jingle All the Way and the Fantastic Four films.
Columbus' next film is a return to the teen film genre with an adaptation of Larry Doyle's novel I Love You, Beth Cooper starring Hayden Panettiere. The movie tells the story of a nerdy valedictorian who proclaims his love for the hottest and most popular girl in school – Beth Cooper – during his graduation speech.  Much to his surprise, Beth shows up at his door that very night and decides to show him the best night of his life. Fox released the film's trailer over the weekend to coincide with some viral Valentine's day release. You can watch it embedded after the jump.
I Love You, Beth Cooper hits theaters on July 10th.