2009 Academy Awards Odds: Slumdog, Rourke, Winslet, Cruz Are Favorites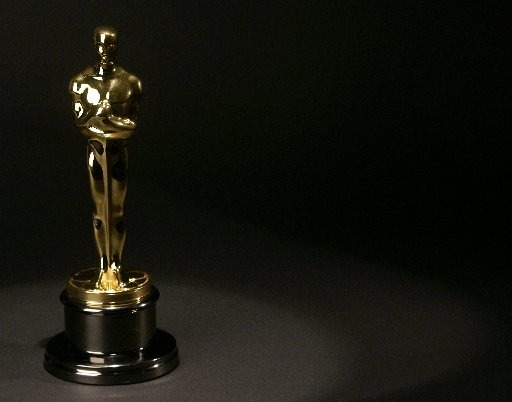 On Sunday, the Academy Awards will be handed out at the Kodak Theatre in Hollywood, and there are some clear favorites. Slumdog Millionaire, the feel-good Danny Boyle Mumbai opus made for just $14M, is a heavy favorite to win Best Picture. It's hard to imagine Slumdog missing out on Hollywood's biggest prize, having won the Golden Globe, the BAFTA Award and just about everything in between. But, in the world of gambling, you always want to look for value. What are the films and performances with longer odds that would be worth a wager on Sunday? My purpose here is to establish a betting line for each of the six major categories, and then find the value bet in each category.
BEST PICTURE
Slumdog Millionaire – 1/7
The Curious Case of Benjamin Button – 6/1
Milk – 20/1
Frost/Nixon – 30/1
The Reader – 50/1
VALUE: I believe that in order to win an Academy Award, passion is required. Slumdog Millionaire has a passionate zeal among its supporters that will make it virtually unbeatable. Although I have made The Curious Case of Benjamin Button the second choice here, I give it very little chance of winning. It has major studio backing (Paramount), and it is certainly well-respected, but it is more admired than loved. So, for me the betting value is in Milk. Aside from Slumdog, it is the movie with the largest bloc of zealous fans. Gay and gay-friendly Academy members love the movie, and in the shadow of the passage of Proposition 8 in California, Milk is worth a $2 bet at the window.
More after the jump.
BEST ACTOR
Mickey Rourke, The Wrestler – 1/2
Sean Penn, Milk – 3/2
Frank Langella, Frost/Nixon – 10/1
Brad Pitt, The Curious Case of Benjamin Button – 25/1
Richard Jenkins, The Visitor – 35/1
VALUE: After colorful, rambling, verging on obscene acceptance speeches at both the Golden Globes and the BAFTA Awards, Mickey Rourke is the true favorite for Best Actor. Rourke has also campaigned hard, paying the paying the price for that Golden Globe win by schmoozing each and every one of those 95 Hollywood Foreign Press members. Penn just doesn't play that awards campaign game at all, but actors love him. The only real betting value here is Penn, who still has a chance of winning his second Oscar.
BEST ACTRESS
Kate Winslet, The Reader – 1/2
Meryl Streep, Doubt – 5/2
Anne Hathaway, Rachel Getting Married – 4/1
Angelina Jolie, Changeling – 25/1
Melissa Leo, Frozen River – 35/1
VALUE: It is Kate Winslet's year. Just ask anybody. She has two outstanding awards-caliber performances in The Reader and Revolutionary Road. If rules would have allowed, she might have been nominated twice in the Best Actress category. She's 0-fer-5 lifetime at the Academy Awards and deserves to win, but she can be beaten. Jolie and Leo have no shot. Hathaway is the 3rd choice in the field, and a win is not inconceivable, but Streep is the value bet. The undisputed greatest living actress has not won an Oscar in 25 years, despite the fact that this is her eleventh nomination since winning for Sophie's Choice in 1983.
BEST SUPPORTING ACTOR
Heather Ledger, The Dark Knight – 1/100
Josh Brolin, Milk – 20/1
Robert Downey, Jr., Tropic Thunder – 25/1
Phillip Seymour Hoffman, Doubt – 30/1
Michael Shannon, Revolutionary Road – 50/1
VALUE: None. There is no value in this category. Heath Ledger will win Best Supporting Actor posthumously. If you are unfamiliar with how odds work, 1/100 means that you would have to bet $100 to win just $1, and even then, it would be tough to get anybody to take your wager.
BEST SUPPORTING ACTRESS
Penelope Cruz, Vicky Cristina Barcelona – 1/2
Viola Davis, Doubt – 3/1
Marisa Tomei, The Wrestler – 5/1
Amy Adams, Doubt – 12/1
Taraji P. Henson, The Curious Case of Benjamin Button – 15/1
VALUE: This is, by far, the most competitive of the major awards. The longest shot in the field, Taraji P. Henson from Ben Button, is only a 15-1 longshot. Woody Allen has a knack for helping actresses win in this category (ask Dianne Wiest , who scored for both Hannah and Her Sisters and Bullets Over Broadway). That points to a win for Penelope Cruz, who was raw and sexy as Maria Elena in Vicky Cristina Barcelona. Davis can certainly win for her fleeting-but-powerful turn in Doubt, but my value bet is Marisa Tomei. Her first win, for My Cousin Vinny, was viewed by many as a fluke. In fact, there is an urban legend that she really didn't win. The story goes that Jack Palance, who presented that year, read the wrong name (the legend claims that Vanessa Redgrave was the actual winner for Howard's End). In reality, there is no doubt that Tomei is an Oscar winning actress, who gives her career-best performance in The Wrestler.
BEST DIRECTOR
Danny Boyle, Slumdog Millionaire – 1/7
David Fincher, The Curious Case of Benjamin Button – 6/1
Gus Van Sant, Milk – 20/1
Ron Howard, Frost/Nixon – 25/1
Stephen Daldry, The Reader – 35/1
VALUE: Nobody is going to beat Danny Boyle, but if I was looking for a strong value bet, I would wager on Fincher. He is a visionary with some amazing movies on his resume, including Se7en, Fight Club and Zodiac. He has worked with countless actors and industry types, and his uncompromising nature makes him tough to like, but easy to respect. If there were an upset in this category, Fincher is the only guy who could pull it off.