VOTD: The Untitled Sal Lupo Project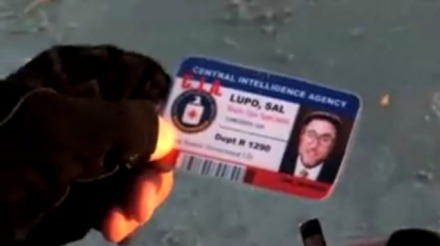 I received an e-mail over the weekend from someone named Sal Lupo that read:
"My name is Sal Lupo. I'm a cab driver in NYC & a filmaker. This is the trailer for my film. It's a CIA thriller. I hope you enjoy it."
I have since discovered that Lupo is either a stand-up comedian or a character that a east coast stand-up has been doing for the last couple years. Te trailer is apparently a film test that Lupo put together in hopes of finding financing to complete a full featured based on the concept. I'm kind of reminded of when The Sopranos tried to make a movie, and for some reason I'm interested in seeing the full movie. But will anyone make it? Watch the trailer/demo after the jump.