Rumor Killer: Lindsay Lohan Not Set For Elm Street Rehash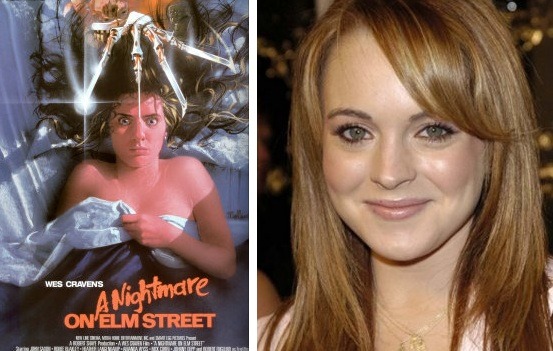 Where on earth the rumor came from, I do not know – but I do know who published it first. Ooops.
Earlier today, Just Jared ran a piece claiming that Lindsay Lohan had been cast in the final girl role for the Nightmare on Elm Street rehash. They've now adjusted their story, of course – anybody who has ever even seen a blindfolded lady holding scales or heard the theme tune to Ally McBeal would know that was necessary. The new version of the story claims that Just Jared were the victims of a Punk'ing (I quite like the image of Ashton Kutcher in a Freddy Kruger sweater-glove combo).
First to publish a substantiated retraction appears to have been HitFix and now, word can start to spread that Lindsay won't be in the picture. I dare say it won't spread as quickly as the rumor that she will. In fact, I bet I get that rumor repeated back to me as fact at least once in the next week.
Incidentally, the original lie mistake story claimed that Sophia Bush and Danielle Panabaker had been pipped to the post by Ms. Lohan. What an odd backhanded compliment for them to receive – plausible for the part, but not the big joke.
I think that running a rumor is good stuff, but that it should always be framed as just that: a rumor. I've posted a few of them in my time (not so many at /Film) and about a half of them have turned out to be true. The other half... well, they sounded pretty darn crazy to start off with. And, I'm sorry, but Lindsay Lohan being cast in any studio film sounds pretty crazy to me.
So... after two false casting stories in 24 hours, who do you think will really get the nod for the Elm Street gigs? Unknowns? TV faces? Pop stars? And will we be discovering the next Johnny Depp in amongst the razor fodder?