Zhao Wei To Play Mulan In Live Action Movie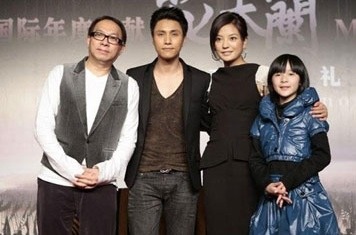 Another big screen adaptation of the Hua Mulan story is coming, and director Jingle Ma has cast Zhao Wei, aka Vicky Zhao, in the title role. Twitch directed me to the original story at CriEnglish. Zhao is not only an actress but also a pop singer, as appears to be the norm in Asia.
In essence, the story tells of a young girl who disguises herself as a boy in order to take her ailing father's place in the army. Most tellings then have her caught in a romantic situation complicated somewhat by her subterfuge. There's no longer any record of whether the story is a history or an allegory, but it's great drama in either case.
I'm rather fond of the Disney film. I recall that, in particular, the sequence in which Mulan commits to her decision in the middle of the night is very, very good storytelling. I've never seen a line action version of the story however, despite there being several. There's no doubt that it doesn't need the added Disney florishes to be compelling and will make for a great film even without grasshopper companions and wisecracking dragons.
Other casting on the film will include Xu Jiao as the young Mulan (last seen in drag as the little boy lead in Stephen Chow's wonderful and undervalued CJ7) and Chen Kun (actor-come-singer, wouldn't you know it) as Mulan's would be lover/fellow soldier. See the director and his three stars announcing the project in the image at the header of the story.
Zhao's best known work in the West is likely Shaolin Soccer, though So Close and John Woo's Red Cliff are probably well known to readers of /Film too. In China, it would go without saying, she's a big star and even had the gig of re voicing Princess Fiona for Shrek 2 as well as being the recipient of a good handful of prestigious awards.
Large press conferences announcing the beginning of filming on large projects is rather common in China. I'd like to see more of this kind of thing here – did it last happen with Sherlock Holmes?  I think so. It's all some silly, fluffy fun, anyway and a lot more enjoyable than a blank tablet of text in Variety.