Is Jason Schwartzman In Scott Pilgrim?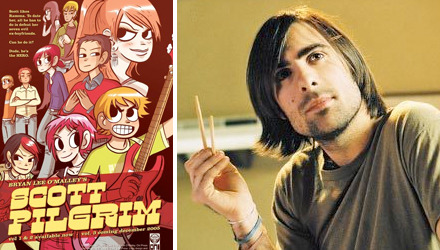 Hidden away in Variety's story on Jonah Hill's screenplay sale is the claim that Jason Schwartzman is in Edgar Wright's big screen adaptation of Scott Pilgrim vs. The World. This definitely hasn't been reported before, and is just mentioned in passing as part of Schwartzman's upcoming film slate. Variety later pulled mention of Scott Pilgrim, so it might just be just a mistake on their part.
The Playlist's sources claim that Schwartzman might be playing the ultimate 7th evil boyfriend, Gideon Gordon Graves. I haven't read the final book of the Pilgrim saga, so I'm unable to comment on if Schwartzman would be the right actor for the role. But I will say that Scott Pilgrim is the perfect type of film for Schwartzman's brand of indie-humor. We'll update this story when more information becomes available.