Box Office Tracking: Friday The 13th Set To Win President's Day Weekend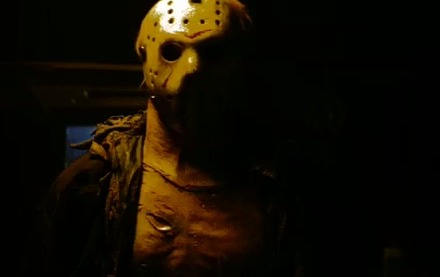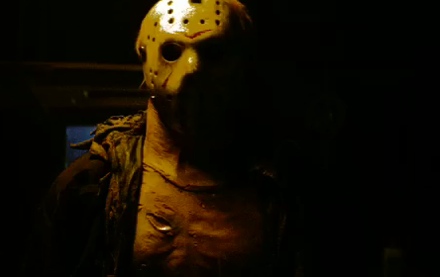 Sometimes pre-release industry tracking points to a very clear box office winner, and that's the case for the upcoming Valentine's Day/President's Day 4-day weekend. The reboot of Friday the Thirteenth (Warner Bros) appears to be headed for a resounding win with a possible $34.1M by Tuesday morning.
There is a fine distinction between a sequel, a remake and a reboot. Let's deal with pictures in the horror genre. The Saw 2 through Saw 5 are sequels. The narratives clearly build on each other. Gus Van Sant's 1998 version of a Psycho ($10M opening – $21.5M cume) was a remake (virtually shot for shot). Then there's Rob Zombie's 2007 Halloween ($26.3M opening – $58.2M cume), which is a reboot. Zombie abandoned all of the previous narrative from the eight prior Michael Myers slasher pics, and started brand new.
Although Godzilla ($44M opening – $136.3M cume ) was rebooted over a decade ago by Roland Emmerich, the modern "Reboot Revolution" really began in 2003, when Warner Bros began discussing a new version of Batman. When Christopher Nolan signed on to do Batman Begins, he couldn't have realized that he would be revolutionizing the way major studios approach their most lucrative franchises.
With Christian Bale in the title role, Batman Begins was brilliant, taking the opportunity to start over by placing Bruce Wayne in a gritty Gotham City. Gone were the fanciful, stylized villains and gimmicks that began piling up in Tim Burton's original 1989 feature and culminating with the ridiculous 1997 Joel Shumacher-directed Batman & Robin, featuring George Clooney as Batman, Arnold Schwarzenegger as Mr. Freeze and Uma Thurman as vegetative villain Poison Ivy. It was a joke, and Clooney has been cracking wise about it ever since. Batman Begins went on to gross $205M domestic, and Nolan's follow-up, The Dark Knight, successfully enhanced the franchise exponentially to the tune of over $532.8M domestic.
Not all reboots work. The Incredible Hulk (Universal) opened last summer with $55.4M, but died quickly and was not embraced by hardcore fans. Meanwhile, Bryan Singer's 2006 Superman Returns was a critical failure and commercial disappointment ($200M domestic), and now Warner Bros will essentially take a "mulligan," rebooting again. Last August, WB President Jeff Robinov confirmed a new reboot with the Wall Street Journal saying that they will try "going dark to the extent that the characters allow it."
If my forecast for Friday the Thirteenth is correct, it will be the sixth-best opening for a modern reboot and the best yet in the horror genre.
ALL-TIME TOP OPENINGS FOR FRANCHISE REBOOTS
1. The Incredible Hulk (2008) – $55.4M opening – $134.8M cume
2. Superman Returns (2006) – $52.5M opening – $200M cume
3. Batman Begins (2005) – $48.7M opening – $205.3M cume
4. Godzilla (1998) – $44M opening – $136.3M cume
5. Casino Royale (2006) – $40.8M opening – $167.4M cume
6. Friday the Thirteenth (2009) – $34.1M (predicted)
7. The Sum of All Fears (2002) – $31.1M opening – $118.9M cume
8. Halloween (2007) – $26.3M opening – $58.2M cume
9. The Pink Panther (2006) – $20.2M opening – $82.2M cume
10. The Punisher (2004) – $13.8M opening – $33.8M cume
[The above movies are not necessarily a definite list of reboots. As I write earlier, there is a fine line between reboot and remake, so you may have some additional movies that you would add.]
The Marcus Nispel-directed slasher pic set at the infamous Crystal Lake will also likely be among the top five President's Day weekend openings ever.
ALL-TIME 4-DAY PRESIDENT'S DAY OPENINGS
1. Ghost Rider – $52M opening
2. 50 First Dates – $45.1M opening
3. Daredevil – $45M opening
4. Friday the Thirteenth – $34.1M (predicted)
5. Constantine – $33.6M opening
6. Jumper – $32.1M opening
7. Bridge to Terabithia – $28.5M opening
8. Eight Below – $25M opening
9. The Spiderwick Chronicles – $24.7M opening
10. John Q – $23.6M opening
This will be Jason's twelfth movie outing, and he currently ranks as the all-time #3 grossing movie killer behind only Hannibal Lecter and Jigsaw from the Saw series.
All-Time Top 5 Franchise Killers – Cumulative Domestic Box Office
1. Hannibal Lecter – 5 movies – $425.3M
2. Jigsaw (Saw) – 5 movies – $342.5M
3. Jason (Friday the Thirteenth) – 11 movies – $315.6M
4. Freddy Krueger (Nightmare On Elm Street) – 8 movies – $307.4M
5. Michael Myers (Halloween) – 9 movies – $275.1M
More than just blood and gore will be successful over the holiday weekend. Disney has a promising chick flick called Confessions of a Shopaholic, based on the bestelling Sophie Kinsella novels. Isla Fisher, who played the nympho-girlfriend to Vince Vaughn's scheming shyster in Wedding Crashers, is probably best-known in real-life as Borat's fiancé (she is engaged to Sacha Baron Cohen and the couple has a child together), but she is a rising star. (Check out her engaging performance in the underrated 2007 thriller The Lookout.)
Critics are killing Confessions (21% Fresh on Rotten Tomatoes), but tracking suggests that reviews won't matter much. With the look of Sex & the City for the Under 25 crowd, more than a few guys will have to be dragged to see this one for Valentine's Day, and I say it could hit $25M for 4 days.
Valentine's Day will also boost Warner Bros holdover He's Just Not That Into You to a solid second weekend. The Drew Barrymore-produced rom-com could add $21.25M by Tuesday morning. French import Taken (Fox) is holding like a champ and could deliver another $16.1M over the 4-day, followed by Henry Selick's well-reviewed 3-D stop-action animated film Coraline (Focus), which seems headed for $14.1M or so to round out the top five.
The much older skewing Tom Tywker thriller The International (Sony), starring Oscar nominees Clive Owen (Closer) and Naomi Watts (21 Grams), is receiving decent reviews (56% Fresh on Rotten Tomatoes), but I am told that tracking is soft. Despite a torn-from-the-headlines storyline – in many ways, the perfect movie plot for the current world financial crisis – my forecast is for $12.6M for 4 days.
FINAL PREDICTIONS FOR THE 4-DAY WEEKEND OF FEBRUARY 13-16
1. NEW – Friday the Thirteenth (Warner Bros) – $34.1M
2. NEW – Confessions of a Shopaholic (Disney) – $25M
3. He's Just Not That Into You (Warner Bros) – $21.25M
4. Taken (Fox) – $16.1M
5. Coraline (Focus) – $14.1M
6. NEW – The International (Sony) – $12.6M
7. Pink Panther 2 (Sony) – $9.9M
8. Paul Blart: Mall Cop (Sony) – $9.25M
9. Push (Summit) – $7.3M
10. Slumdog Millionaire (Fox Searchlight) – $6.2M
11. Gran Torino (Warner Bros) – $5.8M
12. The Uninvited (Dreamworks/Paramount) – $4.9M