The Taking Of Pelham 1 2 3 Movie Trailer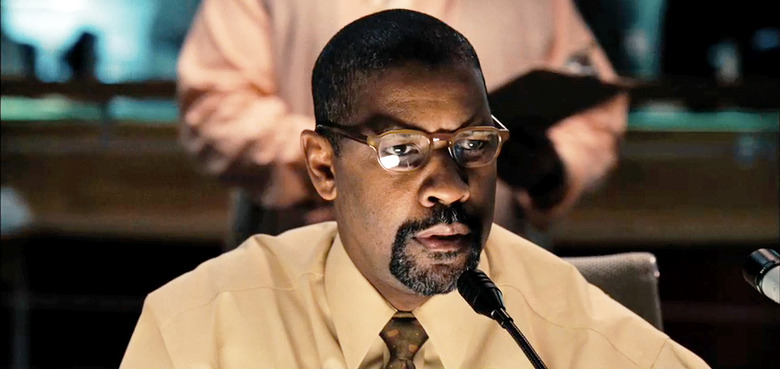 Columbia Pictures has released the movie trailer for The Taking of Pelham 123, which will be attached to The International this weekend. Based on the John Godey novel that spawned the 1974 film adaptation, Pelham 1 2 3 is directed by Tony Scott. Watch the trailer after the jump, and leave your thoughts in the comments below.
[flv:http://bitcast-a.bitgravity.com/slashfilm/trailers/pelham123.flv 470 222]
Denzel Washington stars as New York City subway dispatcher whose ordinary day is thrown into chaos by the hijacking of a subway train. John Travolta stars as the criminal mastermind and leader of a highly-armed gang of four who threatens to execute the train's passengers unless a large ransom is paid within one hour. "As the tension mounts beneath his feet, Garber employs his vast knowledge of the subway system in a battle to outwit Ryder and save the hostages. But there's one riddle Garber can't solve: even if the thieves get the money, how can they possibly escape?"
Looks like it could be a fun thriller, a lot more action than I was expecting but like most of Tony Scott's work, it doesn't look transcendent of the genre. Or as /Film friend and Totally Rad Show host Dan Trachtenberg said on twitter yesterday: "Ridley Scott is constantly ahead of the times, his movies are timeless. Tony Scott is constantly OF the times, his flicks are dated." I think that's a pretty insightful comparison of the two brothers.
Watch the trailer in High Definition on Yahoo. The Taking of Pelham 123 hits theaters on June 12th 2009.