Is Michael Moore's Next Film About The Bailout?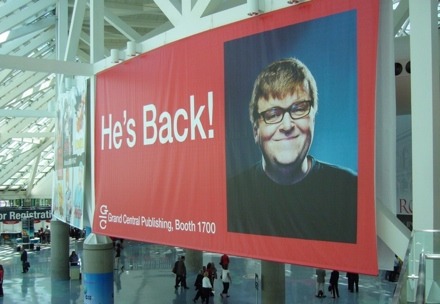 Michael Moore's next film started off as a rumored quasi-sequel to Fahrenheit 9/11, but over the last year the film has been developing into something much different. In November it was reported that the yet-to-be-titled film will now have a "end-of-the-empire tone", with a focus on the United State's recent economic problems and the global financial crisis. And now Moore has written a letter on his website requesting information from people on Wall Street. He "just can't say much right now" about the subject of his documentary, but promises that "you're gonna like this movie when I'm done with it. Oh, yeah..." '
Here is an excerpt from Moore's letter:
"I am in the middle of shooting my next movie and I am looking for a few brave people who work on Wall Street or in the financial industry to come forward and share with me what they know. Based on those who have already contacted me, I believe there are a number of you who know "the real deal" about the abuses that have been happening. You have information that the American people need to hear. I am humbly asking you for a moment of courage, to be a hero and help me expose the biggest swindle in American history"
You can contact Michael Moore at: bailout@michaelmoore.com.  Moore promises that "All correspondence" will be "kept confidential".
"The important thing here is for you to step up as an American and do your duty of shedding some light on this financial collapse. A few good people have already come forward, which leads me to believe there are many more of you out there who know what's going on. Here's your chance to let your fellow citizens in on the truth."
Overture and Paramount Vantage have the distribution rights to the film.