H2: Halloween 2 Teaser Poster, Malcolm McDowell Updates On Reprising Dr. Loomis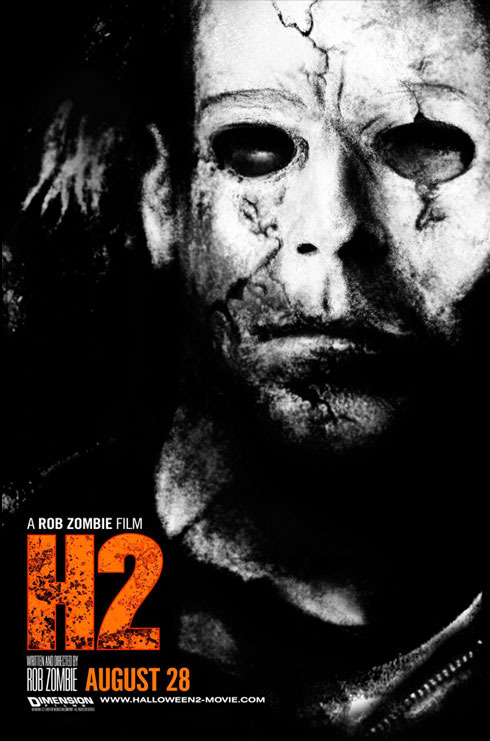 With Jason Voorhees likely to receive a bloody good welcome this weekend for his Platinum Dunes revamp, Michael Myers will have to settle with a new teaser poster for H2, the sequel to that oh-so-polarizing of horror remakes, Rob Zombie's Halloween. According to Shock, Zombie will begin filming shortly in Georgia to meet the release date seen above. And the film now has an official site.
Meanwhile, Malcolm McDowell, whose uneven and halfhearted take on Dr. Loomis was one of the only problems I had with Zombie's graphic and feral vision—would naysayers really prefer another sequel with Busta Rhymes?—offered an update to a tipster at AICN. McDowell admits to still having never viewed John Carpenter's original masterpiece (weird, right?) and says that reprising the role will come down to the Weinsteins agreeing to his fee. He added that the sequel picks up two months after the first film and finds Loomis "in the middle of a book tour."
The short period of time between production and theatrical release and the fact that Zombie would move ahead before solidifying Loomis's (or McDowell's) role is offputting given how dedicated he was to reimagining Myers's mythos. And you may recall that Zombie was adamant that his movie, which grossed an impressive $60 million, was a one-off.
Discuss: Do you think H2 will receive the same violent geek backlash—it was pretty friggin' brutal—as Zombie's first film?