Spielberg's Lincoln Revving Up, Ready For Oscar Season?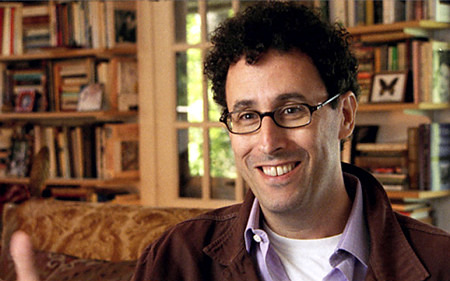 Playwright and screenwriter Tony Kushner last night took part in a panel discussion at the Harvard University Institute of Politics under the rather prolix heading of Looking For Lincoln: In his Time and Ours – A Conversation on the Meaning of Abraham Lincoln. Kushner's invitation was most likely on the basis of his longterm engagement, scripting a Lincoln picture for Steven Spielberg.
Present at the event was a wonderful snoop who chose to confide in Jeff Wells via cellphone e-mail. This snoop reported a claim from Kushner that "the decision will be made on Lincoln next week" and that a green light would likely see the film in cinemas "before Christmas". Kushner also gave some details on how the script has been shaped and what the narrative would entail.
So, what do we know? Here are some bullet points reported from Kushner's revelations.
1. The movie only covers two months of Lincoln's life.
2. The the first draft covered four months and was 500 pages long.
3. The 13th amendment, by which slavery was abolished,  "is a big thing in the movie.
4. Lincoln died just over four months after the 13th amendment was enacted, so either these two months of screen narrative are non-continuous, Kushner has taken some liberties, or Lincoln's death won't be part of the movie.
I'm thinking Kushner will have taken some liberties. I mean... that's what he does. It's what his director does. It's how they tell stories. I might even put some of my imaginary money on the film ending with the abolition of slavery.
Sally Field and Liam Neeson are reportedly attached as the president and his wife, with Harrison Ford (perhaps improbably) rumoured to be taking on the role of Andrew Johnson, Lincoln's successor.
Previous Kushner-Spielberg collaboration Munich (talking of liberties...) was released in cinemas within six months of principal photography beginning, so I see no reason why they couldn't pull it off again.
And for the record, Kushner says "the decision", but he really means "a decision". If Lincoln isn't given the greenlight this time, I dare say Spielberg will have another shot in the future.