Eva Green And New Dr. Who, Matt Smith, Jump Aboard Cloning Drama "Womb"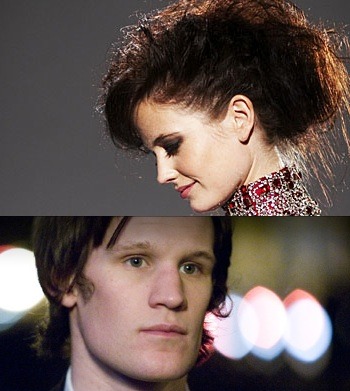 Eva Green sure likes her dramas to come at you slanted and askance. Already on her slate are Franklyn – featuring alternative world sci-fi and a masked freedom fighter taking on multi-theistic fascism; and Cracks – a female swim-team spin on Lord of the Flies with a dash of cross-generational Lesbianism. The latest addition is Benedek Fliegraf's Womb, seemingly every bit as off the boring old beige wall.
According to Variety, Green is to take the female lead alongside Matt Smith, already best known as the upcoming eleventh incarnation of Dr. Who before he's filmed a single shot as a Timelord. Their synopsis tells us that the film "tells the story of a grieving widow, played by Green, who decides to clone her late husband". Last year, when the funding was initially assembled, they said it is "a story about the efforts to overcome death by genetic manipulation".
Sounds like Birth or Ps., though of course they didn't feature any cloning.
I'm assuming Smith isn't playing the deceased husband – if so, he won't be getting much screentime. Or perhaps this one isn't as straightforward as we might initally guess.
Benedek Fliegraf's script won the Scripteast gong last year. According to them "it deals with the moral and ethical issues surrounding human cloning, but in a sensitive and all too believable story. It inexorably draws us in to the world of the characters, so that we can identify on an intimate personal level with the human dilemmas that confront them. It should be a profoundly moving film that will deeply effect audiences, and stir debate about this issue."
I can't really imagine reinventing a lover as a child, which this cloning process seems to make necessary – and which makes this story all the more interesting for me. A subject that I don't think Benjamin Button came to grips with but rather swept under the carpet somewhat in the last few scenes.
The budget for Womb is 3.1 million Euros – once again, a modest and sensible spend that I wholeheartedly approve of. Shooting will start in March, near Hamburg.
In the meantime, I'm off to hunt down Fliegauf's first three features, Forest, Dealer and Milky Way.