Brett Ratner To Direct Youngblood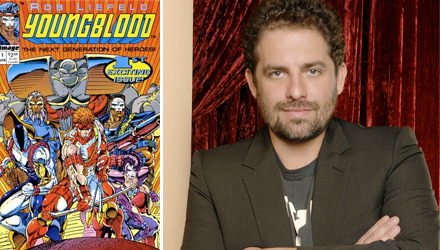 We may receive a commission on purchases made from links.
Reliance Big Entertainment has aquired the rights to make a big screen film adaptation of Robb Liefeld's comic book series Youngblood with Brett Ratner attached to direct. Ick. Ratner explained to Variety that "Most of the great graphic novels are gone, and 'Youngblood' is one of the few comicbooks left" that is available for the Rat to ruin... He didn't say that end part obviously. But anyone that has seen Rush Hour 3 knows, that's clearly what he meant. The project is being fast tracked.
When I was collecting/reading comic books during the big comic boom of the early 1990's, Image Comics was all the rage and Youngblood was one of the top titles. I never could get into it beyond the cool larger-than-life art.  Youngblood was a high-profile super-team sanctioned and overseen by the United States Government. At the time of its release, Youngblood #1 was the highest selling independent comic book ever, but according to wikia.com, Youngblood was criticized for poor writing and inconsistent art, but mostly for its lateness. So maybe the title is pefect for Ratner after all. You can buy the first volume of the series in hardcover on Amazon for around $25.