Inglourious Basterds Teaser Trailer To Hit This Week?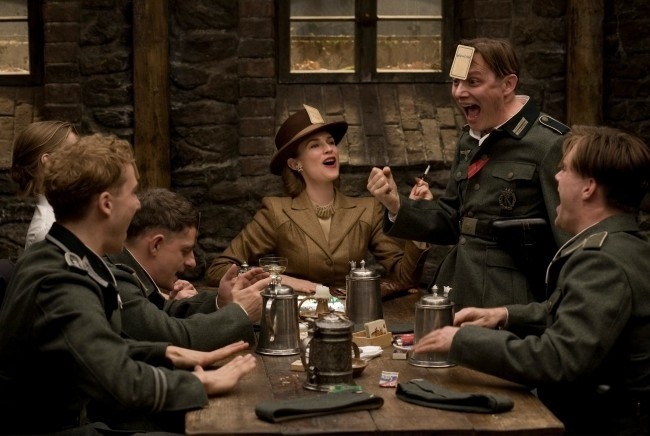 Want to see the trailer for Quentin Tarantino's Inglourious Basterds? Well apparently the teaser trailer will be premiering on Entertainment Tonight this coming week according to Tarantino Archives, possibly on Thursday as the French site Allocine.fr was the first to claim.
I ignorantly wrote the news off over the weekend as a false rumor because I just didn't believe there was a film coming out next week for the teaser to be attached to that also targets the same demographic and or is being released by The Weinstein Co. But apparently I was wrong. May-be it will be attached to Friday the 13th? Just seems like such an odd choice.
While the film has just entered post production, the movie is being rushed for a premiere at the Cannes Film Festival in May. Thanks to /Film reader Christopher M for the tip.