SXSW Movie Trailer: Ramin Bahrani's Goodbye Solo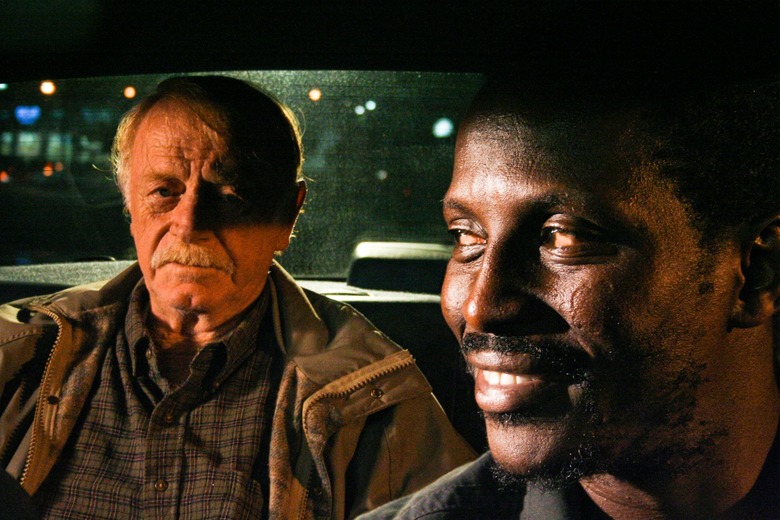 Next up in our continuing series of movie trailers for films that will be playing at the 2009 South By Southwest Film Festival, we bring you the trailer for Ramin Bahrani's Goodbye Solo. I got a chance to see this film at the 2008 Toronto Film Festival, and while it didn't make my best of the fest (as it did many other critics), I found it to be a extremely well crafted character piece.
Winner of the Venice Film Festival's prestigious FIPRESCI International Critics Prize, Solo has been hailed as "A force of nature!" by Roger Ebert. And The New York Times' A.O. Scott says it has "an uncanny ability to enlarge your perception of the world." And if you haven't seen Bahrani's 2005 film Man Push Cart, please add it to your netflix queue now. Watch the trailer after the jump.
[flv:http://bitcast-a.bitgravity.com/slashfilm/trailers/goodbyesolo.flv 470 352]
On the lonely roads of Winston-Salem, North Carolina, two men forge an improbable friendship that will change both of their lives forever. Solo is a Senegalese cab driver working to provide a better life for his young family. William is a tough Southern good ol' boy with a lifetime of regrets. One man's American dream is just beginning, while the other's is quickly winding down. But despite their differences, both men soon realize they need each other more than either is willing to admit. Through this unlikely but unforgettable friendship, GOODBYE SOLO deftly explores the passing of a generation as well as the rapidly changing face of America.