VOTD: Starship Troopers Against Child Abuse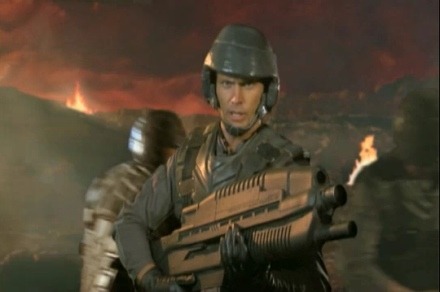 Starship Troopers star Casper Van Dien, AKA Johnny Rico, reprises his famous role to help raise awareness of child abuse in one of the weirdest Public Service Announcements ever produced. This PSA is not only real, but it's brand spanking new. It wasn't filmed years ago when the movie was released but was just shot a few weeks ago. Watch it after the jump and for more information about Childhelp please visit www.childhelp.org.
Thanks to Paul Scheer for the tip.