Mark Strong Names Cate Blanchett As Nottingham's Maid Marian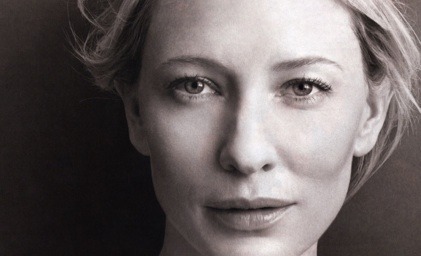 Speaking to The Telegraph's Mandrake on the red carpet of the London Film Critics' Circle Awards, Mark Strong has claimed that Cate Blanchett is likely to inherit the role of Maid Marian in Ridley Scott's Nottingham from the recently ousted Sienna Miller.
"I think Cate Blanchett is set to take the Maid Marian part. She is a wonderful actress and it would make it a much classier film if she was in it."
Strong will be in the film as Sir Guy of Gisbourne, and Russel Crowe is infamously set for the roles of Robin Hood and the Sherrif of Nottingham – though I suspect there are still some twists to be revealed there.
Originally tagged as Hood's moll, Sienna Miller was reportedly kicked off the call sheet for being too young and obviously out of Crowe's league. Not sure how Cate Blanchett will feel about these stories of course – but if it's any consolation to the happily married, deeply Connelly-ignorant actress (and, you know, assuming my wife takes this in the spirit it's intended) I think Blanchett is much, much more attractive than Miller.
One of my favourite Robin Hood stories is told in Richard Lester's film Robin and Marian. This one featured the titular lovers of Nottingham Forest in their later years and, possibly as a result, is one of the least well known Hood yarns.
I've read an old script for Nottingham, but this was enough drafts back that there's nothing of the Hood/Sheriff double-up to be seen. Indeed, this new conceit so changes the playing field that I doubt the script I saw will bear any resemblance to the finished film at all.
Ridley Scott is knee deep in pre-production as I type, and hopefully principal photography will get underway soon. I've got some hope for this one, despite my ingrained apathy towards Crowe.